FaZe Clan Met With Backlash After Signing Stranger Things Star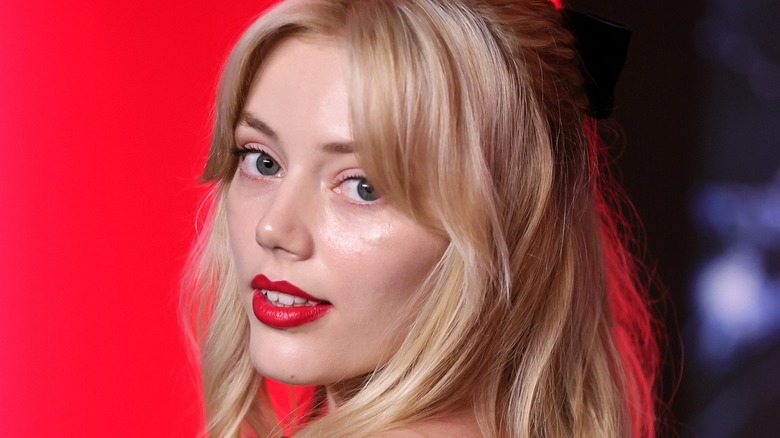 Theo Wargo/Getty Images
Grace Van Dien has been blowing up in the streaming world over the last year. The actress, best known to television audiences as Chrissy from "Stranger Things," started to gain attention on Twitch (under the screen name "bluefille") for her high-energy "Valorant" gameplay and commentary. And thankfully, her fanbase stuck by her when she decided to focus on streaming more than acting. The online grind is paying off, as she has attracted the attention of esports and content creation org FaZe Clan. In a video posted to the group's Twitter account on May 25, the team announced Van Dien as its newest member.
Introducing FaZe bluefille @GraceVanDien | #FaZeUp pic.twitter.com/jjFVILo7BN

— FaZe Clan (@FaZeClan) May 25, 2023
In the introductory video, Grace Van Dien describes her background in gaming, which she says came from the fact that her dad — "Starship Troopers" star Casper Van Dien — also enjoys playing video games. She can also be seen hanging out with her new cohorts in FaZe Clan, clearly excited for the next chapter in her career. 
Although Van Dien's fans are largely over the moon to see her thriving and joining a major org like FaZe Clan, the announcement also stirred up some drama with other members of the group. In particular, FaZe Rain had a lot to say about the addition of Grace Van Dien.
Grace Van Dien fires back at critics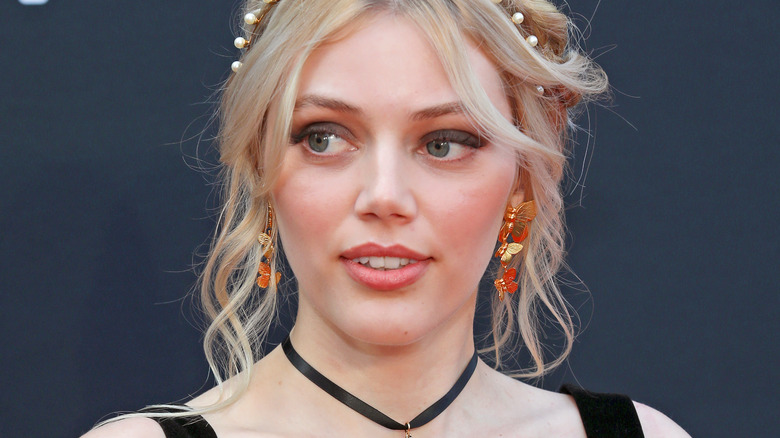 Mathew Tsang/Getty Images
There have been a number of positive responses to FaZe Bluefille's announcement, some of which were shared by FaZe Clan in a celebratory post. However, Twitter has also blown up with negative reactions from FaZe fans and other content creators, who have criticized the group for signing another celebrity.
nothing to do with me supporting nordan, i j think this is the exact opposite of what FaZe needs rn. so many amazing female talented gamers/creators have been grinding their asses off for YEARS and they're probably never going to get the chance to join because they haven't been...

— RoriRigz (@roricyrus) May 25, 2023
Among these detractors was FaZe Rain, who has been highly critical of the org's current trajectory. He actually revealed Grace Van Dien's signing a few days early on Twitter and alleged, "the only reasoning I heard was cuz she was on one episode of stranger things." He later tweeted that he had no personal beef with Van Dien, but said, "This is entirely a political move [by FaZe] ... to get sponsorships by having women. Not because it's the right thing to do."
Of course, I posted on my IG story it's not offense to her idk her. This is entirely a political move tho by them to get sponsorships by having women. Not because it's the right thing to do haha. I also looked her @ up w FaZe. Her name has never been in conversation with FaZe on...

— FAZE RAIN (@FaZe_Rain) May 20, 2023
Grace Van Dien responded to these criticisms during a stream later on May 25. While she conceded that her acting career is what got her a meeting with FaZe Clan in the first place, she insisted that her stardom is not the reason why she was added to the roster. She also pointed out that Rain was not present at the original meeting where she signed to the group. "The things that we spoke about in the meeting are why it happened," she said. "So, get f***ing wrecked to everyone saying that, to Rain saying that."
Van Dien's new contract with FaZe Clan may be a source of controversy at the moment, but it doesn't look like she's budging. Fans and haters alike can say hello to FaZe Bluefille; she's here to stay.