Is Hideo Kojima Involved With Metal Gear Solid Delta: Snake Eater?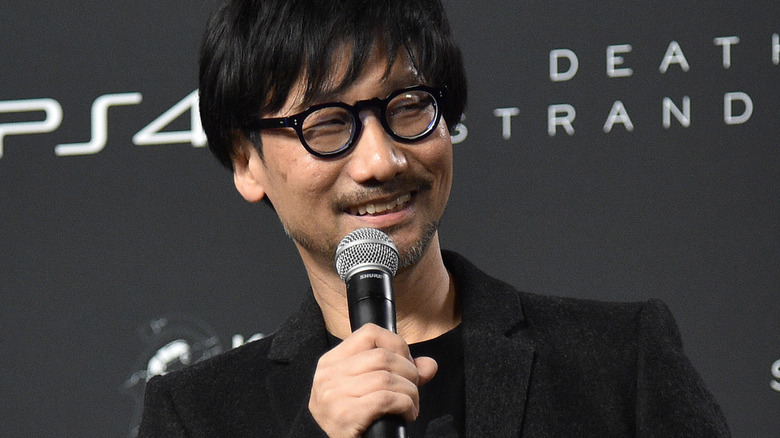 Bryan Bedder/Getty Images
After years without a "Metal Gear Solid" game, gamers began believing that Konami had forgotten everyone's favorite bandana-wearing super soldier and his cloned brethren. However, those closely following the series will know Konami had a problem. Following Hideo Kojima's messy split from Konami, the franchise lost its auteur director. This left "Metal Gear Solid" in limbo, as the series has arguably always been synonymous with Kojima.
Advertisement
And so, when Konami released the announcement teaser for a "Metal Gear Solid 3" remake, "Metal Gear Solid Delta: Snake Eater," fans wondered if this meant the legendary game director was returning to help with the remake. Well, apparently not. Konami has revealed that Kojima is not involved in the remake's development. Not only that, but it is also going forward without the original game's character artist.
Despite missing two integral visionaries from the original game's development team, Konami appears to have full confidence in the remake. Here's what the company had to say about the personnel changes as it prepares to unleash a remake of one of the most beloved games of all time.
Kojima is not returning for the remake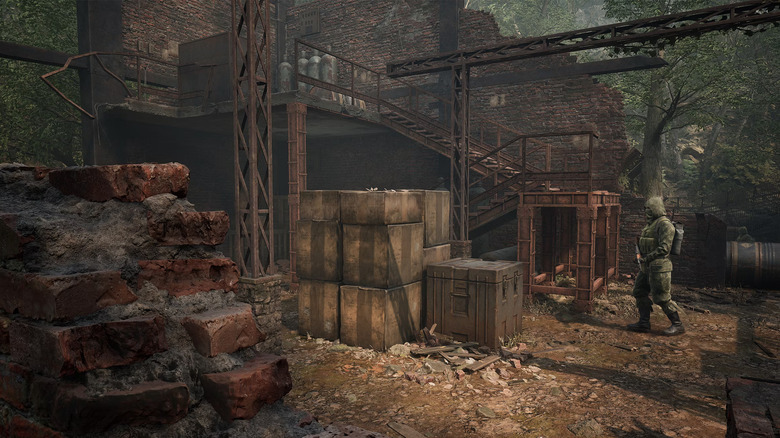 Konami
In a chat with IGN, a Konami spokesperson revealed that Hideo Kojima is not assisting in the development of "Metal Gear Solid Delta: Snake Eater." In addition, Konami stated that artist Yoji Shinkawa, known for designing many of the series' most iconic characters, is not involved in the project. This makes sense because, as IGN notes, Shinkawa has gone on to be a major player at Kojima's own studio. However this, Konami assured fans that the game is in good (and familiar) hands.
Advertisement
Konami stated that the center of the development of "Metal Gear Solid Delta: Snake Eater" is comprised of a team that has been "involved in the production of the past [games in the] Metal Gear series." In addition, the team will be assisted by Virtuos, a development company that is also experienced with the series. Virtuos also has an impressive track record assisting in the development of numerous AAA games, including "Horizon Zero Dawn" and "Star Wars Jedi: Fallen Order."
Fans will undoubtedly be pleased to hear that at least some of the team working on the remake has experience with the series. However, gamers won't know if the remake retains the charm and distinct sense of style that Kojima and Shinkawa so lovingly injected into the original game until it's in their hands.
Advertisement