Sony Boss Gets Real About PlayStation's Cloud Gaming Struggles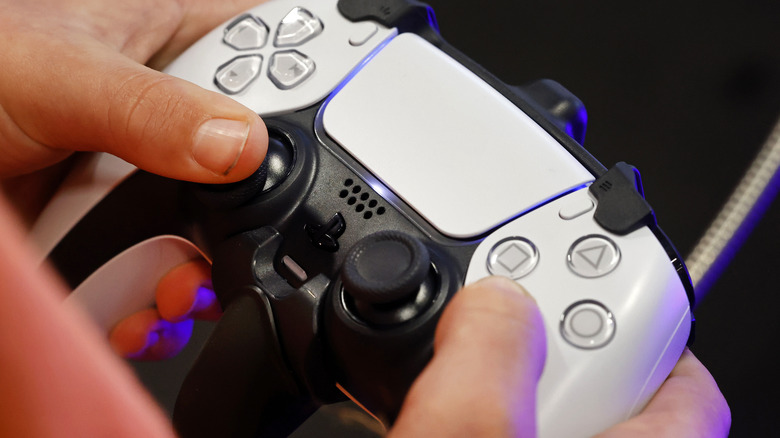 Chesnot/Getty Images
Cloud gaming is still a pretty tall order for Sony and its PlayStation brand, according to a new interview with Sony CEO Kenichiro Yoshida. Though PlayStation console owners can stream a number of titles through PS Plus, the idea of Sony embracing a more robust cloud-based model has been discussed quite a bit in recent weeks. This is particularly true after the reveal of Project Q, a new handheld gaming device that streams games from a PS5 console via Remote Play. 
Some fans are still holding out hope that Sony has more plans for the device, including hopefully the ability to play games directly from the cloud, without the need for the larger console. It's not clear how doable that is at the moment, as Financial Times' interview with Sony's boss seems to indicate that the company is taking more of a tentative approach to a cloud-based business model.
According to Kenichiro Yoshida, Sony is still looking into "various options" for streaming video games. However, he also noted that the format presents a number of concerns, which is why the company hasn't gone all-in with it like Microsoft has. For one thing, Yoshida explained, it doesn't make a ton of financial sense for Sony to maintain larger cloud gaming servers 24/7, particularly when it seems that most players end up logging on later in the day or at night. However, that was not the only issue Yoshida pointed to with cloud gaming.
Latency is a big concern for PlayStation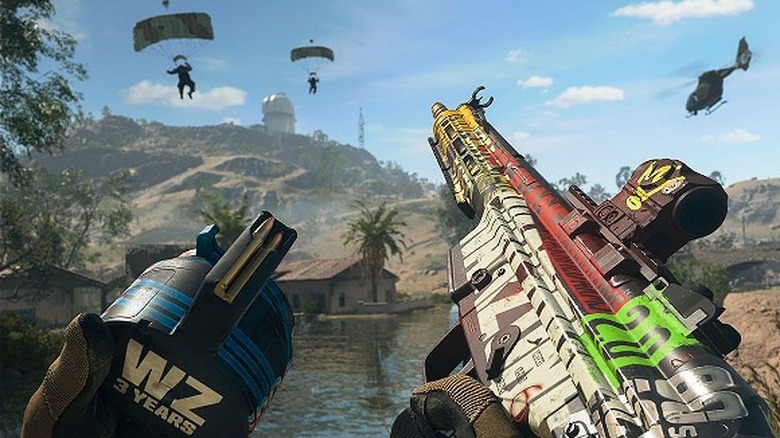 Activision
"I think cloud itself is an amazing business model, but when it comes to games, the technical difficulties are high," said Yoshida. According to Financial Times, Yoshida pointed to input latency as one of the biggest hurdles faced by cloud gaming at this time. This, of course, is the delay that can occur between a player pressing a button and the related action being carried out in a game. Even a gap of a millisecond can be a total game-killer in competitive titles like "Call of Duty," "Overwatch," or "Mortal Kombat," particularly when your opponent might have an itchy trigger finger and faster internet. This is something that Sony would hope to rule out before investing heavily in cloud gaming.
Yoshida added, "So there will be challenges to cloud gaming, but we want to take on those challenges." It's unclear if Yoshida is hinting at PlayStation embracing more cloud gaming in the near future, or if he's just being optimistic about the brand's strengths when the time finally arrives. Still, fans can hope that Sony will get on the ball sooner rather than later, especially with titles like the "Last of Us" multiplayer game still on the horizon.