The Last Of Us Multiplayer Has Become So Much More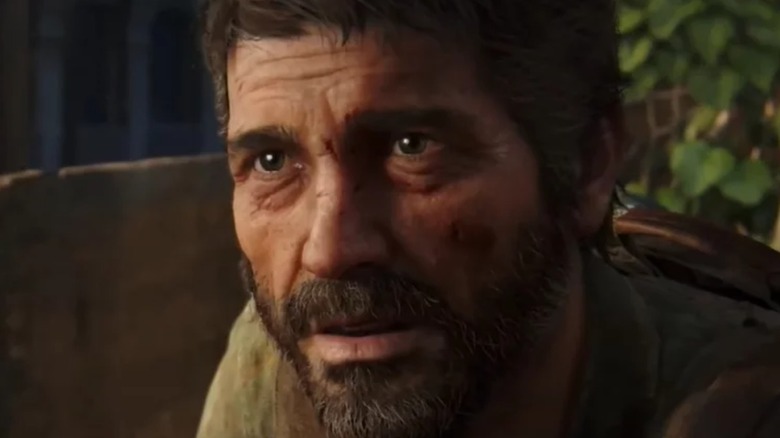 Sony Interactive Entertainment
Although Naughty Dog's "The Last of Us" is almost ten years old, it's still talked about today thanks to its award-winning storytelling and gameplay. And now the series is back in a big way. Specifically, HBO just wrapped filming on a live-action "The Last of Us" series, which stars Pedro Pascal and Bella Ramsey and features cameo appearances from the game's original cast. And although Naughty Dog still hasn't announced a "Last of Us Part 3," it hasn't forgotten about the gaming fans. Just this week, Naughty Dog announced a next-gen remake of "The Last of Us" that looks stunning when compared to the original 2013 PS3 release.
Advertisement
Additionally, Naughty Dog is hard at work on a multiplayer title set in the world of "The Last of Us." Although originally slated to release as part of "The Last of Us Part 2," the untitled multiplayer project still hasn't seen the light of day, despite the sequel releasing two years ago. And aside from Naughty Dog assuring fans that the game was still in development late last year, the developers have revealed no concrete information about it. But that all changed yesterday, when Naughty Dog gave fans some welcome news about its highly anticipated multiplayer title. As it turns out, the new multiplayer game set in the world of "The Last of Us" is going to be massive.
It's as big as its single player counterparts
On June 9, during the Summer Games Fest opening night livestream, Naughty Dog's Neil Druckmann took the stage to discuss the company's upcoming projects, with its multiplayer title being one of the discussion topics. Alongside showcasing some concept art that hinted at a San Francisco setting, Druckmann explained that the game is much bigger than people think. Druckmann said, "It's as big as any of our single-player games that we've done, and in some ways bigger." Additionally, Druckmann stated that the game features a unique story and a new group of characters.
Advertisement
This announcement confirms previous rumors that the multiplayer mode of "The Last of Us Part 2" got so big that it warranted a standalone release. However, Druckmann did not confirm if the game would be free-to-play and make use of a live service model like some leaks have suggested. And although no gameplay details have been released, according to previous leaks, the developers have even toyed with the idea of a battle royale mode. One thing is for certain: It will be very different from the "Factions" multiplayer mode from "The Last of Us."
Although the idea of a "The Last of Us" multiplayer set in a massive world is definitely appealing to many fans, Druckmann tweeted that fans will still need to wait until next year to get more information on the game.
Advertisement