Diablo 4's Launch Didn't Get The Reaction Blizzard Hoped For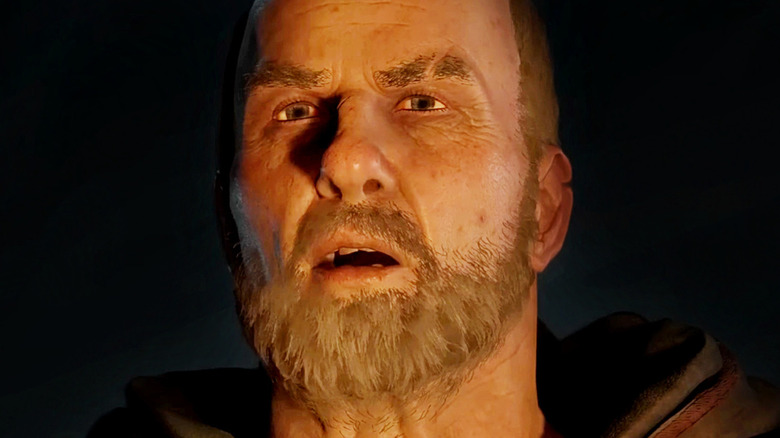 Blizzard
Though players who pre-ordered special editions of "Diablo 4" have been in-game for a few days now, the fourth entry in the "Diablo" series finally launched for all players on June 6, 2023. For the most part, it has been highly praised by fans and critics alike as a return to form for the "Diablo" franchise – especially after the backlash against "Diablo 3" and "Diablo Immortal." However, now that the game is available in full, "Diablo 4" players aren't reacting to some of the game's new "Play Your Way" systems as positively as Blizzard might have hoped, let alone the new real-money cosmetic store. And some have had a difficult time playing the game at all, to the point where memes began popping up on Twitter to describe the strain on Blizzard's servers.
Diablo 4 Servers at the moment. pic.twitter.com/FMjo7zBN2V

— Retro_Fragger64 (@RetroFragger64) June 6, 2023
The new game prides itself on allowing players to do whatever they want with their character, but some fans have found that "Diablo 4" lacks a meaningful sense of progression, thanks to enemy scaling and a lack of variety for builds after all abilities are gained. Some players have also argued out that many builds take a long time to become playable because they rely on specific Aspects. One Redditor argued, "there are builds that are outright not feasible."
It is worth noting that many of these complaints have come from dedicated fans who reached the "Diablo 4" endgame before its official release date. Generally, more casual players seem to be enthralled with "Diablo 4," but few have found reason to defend the "Diablo 4" store's pricing — especially when some feel that in-game armor sets look better than what's on offer for real money. 
Compared to other launches in the history of "Diablo," the new game has been a remarkable improvement. But there are still some issues that fans want to see ironed out.
Diablo 4 has a bright future, but still lingers in the shadow of Diablo 3's launch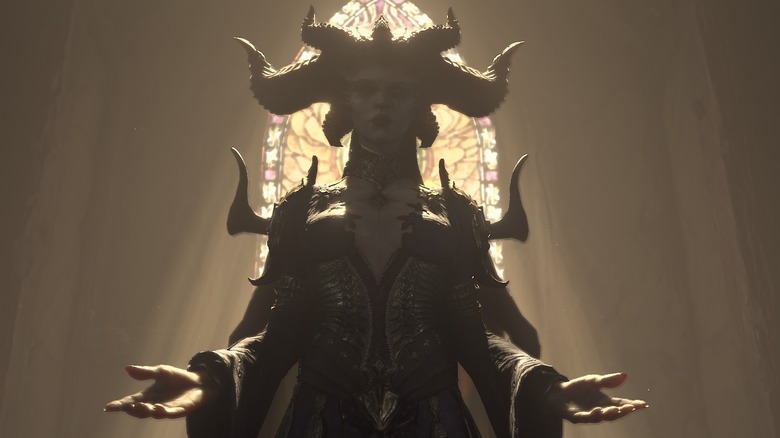 Blizzard
The team behind "Diablo 4" were seemingly very conscious about the problems that come with launching an always-online game. "Diablo 3" infamously took days for many players to get past the login queue. But despite several server tests, open betas, and server slam weekends, both the early launch on June 1 and the standard launch for "Diablo 4" a few days later were marred by server issues. In addition to disconnects and lengthy queue times, a swathe of players who preordered on PlayStation and tried to access the game on June 1 were hit with error messages. These issues didn't persist nearly as long as "Diablo 3," thankfully, but it wasn't the end of server woes.
On the night of the game's standard launch, those with early access anticipated the incoming wave of players to cause server problems and long queues. Suspicions were confirmed when queue times jumped up, but for the most part, things seemed to run okay until a forced MTX-oriented patch immediately disconnected everyone – including Hardcore players, and some even lost their characters.
My Hard core character died for a shop fix
by
u/KillerKreep in
Diablo
Despite the criticisms of "Diablo 4" from the hardcore fanbase, most seem to believe that the game will only get better from here on out. One post that received a lot of attention reminded fans to be patient and wait for the inevitable balance and gameplay updates that are sure to come.
Everyone seriously needs to take the "longhaul" approach to this game.
by
u/Shaka_Walls in
diablo4