Final Fantasy 7 Rebirth Is Bigger Than We Ever Expected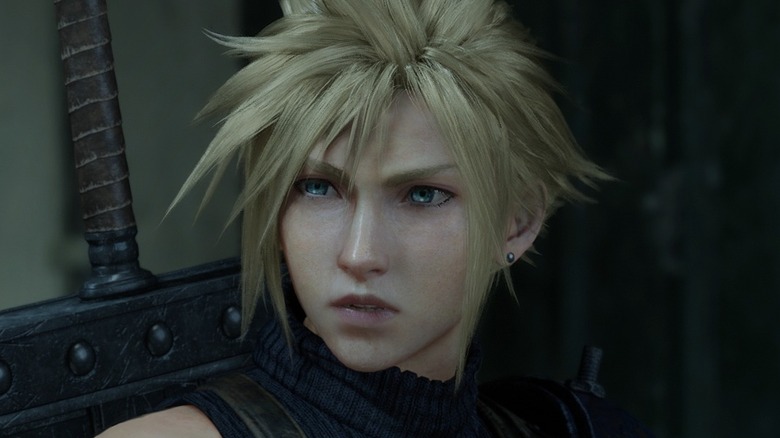 Square Enix
The unknown journey continues with the latest trailer drop for "Final Fantasy 7 Rebirth" at Summer Game Fest 2023. Running at roughly three and a half minutes, the trailer is the longest one yet for the hotly-anticipated sequel and gives an extended look into what's in store. From gorgeous new landscapes, exciting gameplay additions, and a first look at some returning characters from the original game, it seems "Final Fantasy 7" fans will have no shortage of things to look forward to.
Advertisement
In fact, prospective players who own a digital-only PlayStation 5 might want to look into clearing out some storage space before the game drops in early 2024. While there's no official information on what the file size will be, the Summer Games Fest trailer ended with the announcement that "Rebirth" will be arriving on two discs. Given that the PlayStation 5 uses a disc format that can fit up to 100GB, it looks like "Final Fantasy 7 Rebirth" is going to be larger than anyone ever imagined — in more ways than one.
Final Fantasy 7 goes back to its roots
Longtime "Final Fantasy" fans aren't unfamiliar with playing through multiple discs of one game, as every single "Final Fantasy" game on the first PlayStation was shipped on multiple discs, including "Final Fantasy 7." However, the fact that "Rebirth" needs to be portioned across two discs is more than just an unexpected throwback; given the advancements in data storage over the past 26 years, that means the scope of this new game is staggering. 
Advertisement
In 1997, the original "Final Fantasy 7" was just over 1300 MB when sectioned across three 450MB CDs. In 2024, "Final Fantasy 7 Rebirth" will apparently be so big that it will need two 100GB BDXL discs to be shipped in a physical format.
Of course, the first "Final Fantasy 7 Remake" wasn't exactly a small game, either. Clocking in at 100GB itself, the first installment in the remake series just barely fit onto one disc and featured about 40 hours of gameplay. "Remake" Co-director Naoki Hamaguchi told USGamer that the file size was due to the sheer amount of detail that went into recreating Midgar, with each area featuring unique assets to establish its distinctly different atmospheres.
Assuming the new game's giant file size stems from the same reasons, it looks like fans will be in for an audiovisual treat as the wider world outside of Midgar is re-rendered in detail. Let's just hope the download times won't be too terrible for digital edition players.
Advertisement