Fortnite Glider Re-Deploy Is Sticking Around For Now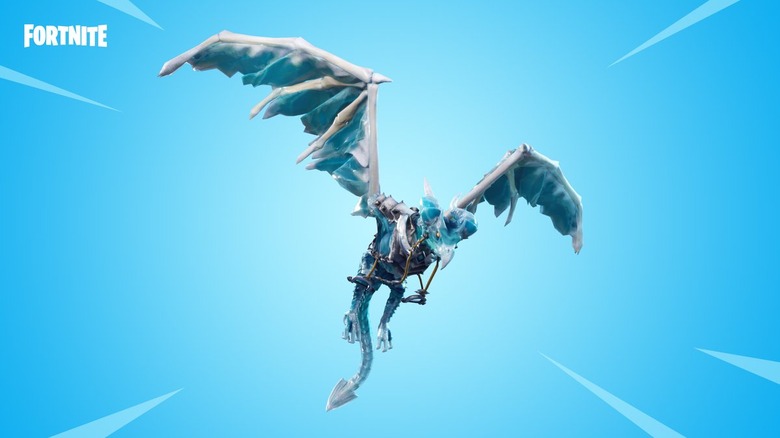 Fortnite: Battle Royale's gliders aren't just awesome looking — they're handy traversal tools. Epic has been testing the ability to re-deploy them for the past week, and according to the company, the results have been "positive." So glider re-deploy isn't going anywhere. At least for now.
Advertisement
In a blog post on the Epic Games website, Epic let fans know that glider re-deploy will be left on in all Battle Royale modes for the time being. The company made this decision based on "internal data and monitoring constructive feedback" and acknowledged that, while some players weren't happy about seeing glider re-deploy, the test period was favorable enough to let the feature stay.
Epic will be keeping a close eye on glider re-deploy, however, and the company stated that it has plans to make "quality of life" changes to the way re-deploy works. One of those changes will arrive in an upcoming patch, which will make the sound of a glider a bit louder. Previously, players using gliders could fly in on unsuspecting opponents and barely be heard.
Advertisement
Whether some players like it or not, glider re-deploy was a necessary addition to Fortnite: Battle Royale. The feature was previously available only in Battle Royale's Soaring 50's mode, and movement around Fortnite's map instantly felt more swift. Add that to the fact that Call of Duty: Black Ops 4's Blackout mode does something similar with wingsuit re-deploy — which works in its base mode — and you can see why Epic might feel that re-deploy deserves a longer look.
In other Fortnite news, the game's Fortnitemares event is still running, giving players a chance to play a unique PvPvE spin on the traditional Battle Royale mode. There's still no word on when Fortnitemares will end, exactly, but according to Express, last year's event didn't wrap up until almost a month after Halloween itself.