It's Game Over For Mario's Iconic Voice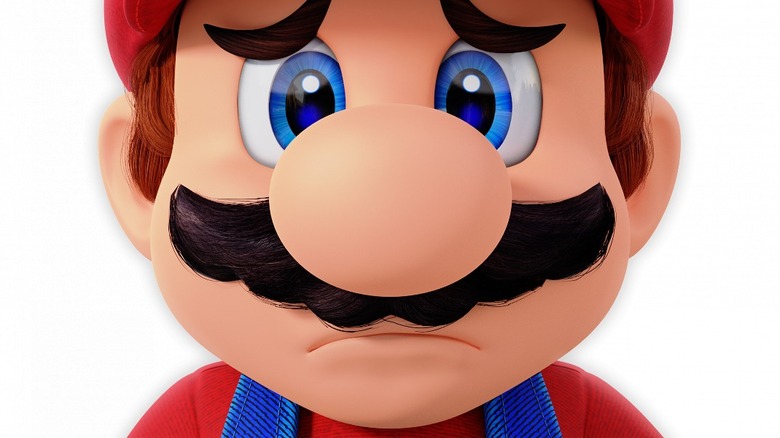 Charles Martinet's iconic voice has become a staple in the world of video games, lending his recognizable vocal cords to Mario — and often Luigi, Wario, and many more characters — ever since 1991. Beginning with trade show demonstrations and eventually transitioning into the games themselves when technology caught up, Charles Martinet is Mario for generations of gamers. Today, Nintendo announced that Martinet is moving on to a new role within the company, and will subsequently retire as the voice of Mario.
Advertisement
"We have a message for fans of the Mushroom Kingdom," Nintendo of Amerca's official Twitter account posted. "Please take a look." Despite the foreboding caption, the accompanying message from Nintendo is definitely one of love, thanking Martinet for his years of work with the company and informing fans of his new focus. Starting now, Charles Martinet will become Nintendo's official "Mario Ambassador." What exactly this new position will entail has not been detailed just yet, but Nintendo promises that Martinet will continue to make official appearances at Nintendo events, where he'll be able to meet with fans and share in the love of Mario. Though he won't be playing the character in any games coming up, it sounds like fans haven't quite heard their last "Wahoo!"
Advertisement
While this announcement has largely been seen as the end of an era for many longtime Nintendo fans, it's also not entirely surprising to see. Some fans have seen the writing on the wall for quite a while, starting with this year's big movie adaptation and continuing into the next highly anticipated "Super Mario" game. Even so, that doesn't make the news any easier to process for folks who have been playing the "Super Mario" series for years.
Charles Martinet's exit has been a topic of conversation for a while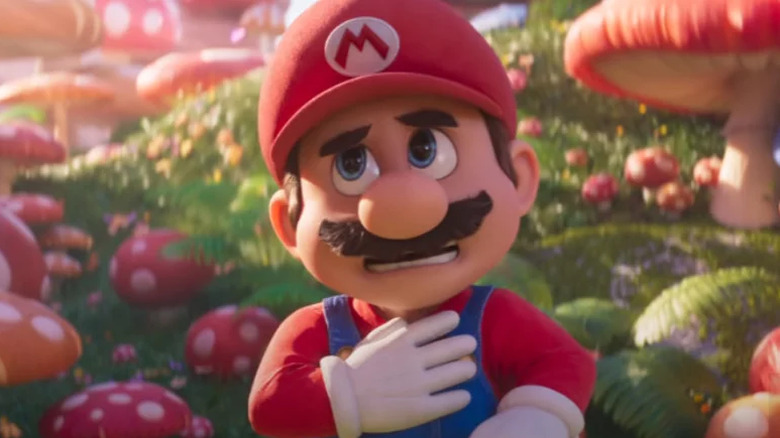 Universal Pictures/Illumination
Just a couple of months ago, fans were over the moon to see the announcement of a new 2.5 "Super Mario" title: "Super Mario Wonder," which is scheduled to release this October for the Nintendo Switch. However, there was one aspect to the trailer that had fans scratching their heads. Sure, the game looks great and all — but doesn't Mario sound different?
Advertisement
Is it just me, or does Mario sound different in Super Mario Bros. Wonder?
by
u/Chin_Lord04 in
Mario
Almost immediately, conspiracy theories began to take shape. Did Nintendo fire Charles Martinet from his coveted position as the official voice of Mario? Did some unknown understudy record placeholder lines for the "Super Mario Wonder" trailer, allowing Martinet time to come in and record more dialogue for the final release? Did Martinet change up how he's played the character for the last 30-plus years? All fans could do was speculate and hope that Nintendo would eventually address why Mario's efforts sounded ever-so-slightly different in the new game trailer.
Of course, well before "Super Mario Wonder" was even a glimmer in fans' eyes, there was the whole controversy over Chris Pratt's role as Mario in "The Super Mario Bros. Movie." Many were up in arms over the announcement that Martinet wouldn't reprise his iconic role in Universal's big film version of the franchise, particularly after serving as the character for so many years. Even some of Martinet's peers in the voice acting community expressed their displeasure at the news, with Harley Quinn voice actor Tara Strong remarking on Twitter, "It should be Charles."
Advertisement
Voice actors- I'm gonna put my heart & soul in this for at least 20 years, help sell billions in merch, make the studios millions of dollars & make generations around the world happy.

Hollywood- We don't care.

— tara strong (@tarastrong) October 6, 2022
Clearly, Charles Martinet's tenure in the "Super Mario" franchise has touched a great many people. So how are fans taking the news of his semi-retirement?
Fans react to the end of Charles Martinet's Mario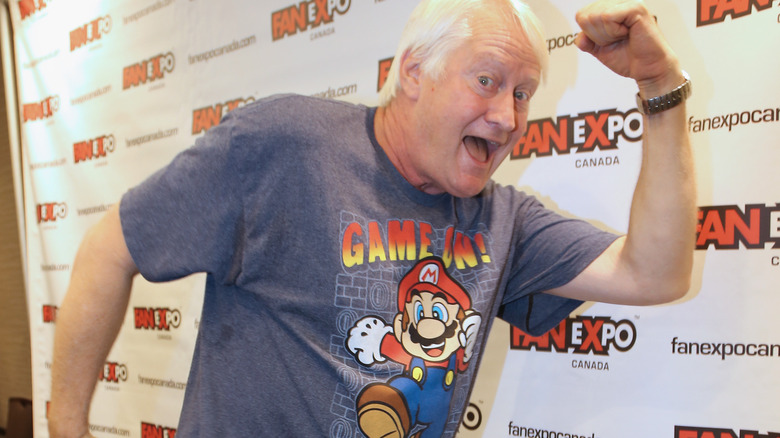 Isaiah Trickey/Getty Images
Needless to say, fans had a lot of feelings about the news, flooding Nintendo of America's post with kind sentiments, expressions of sadness, and plenty of silly jokes. Many refused to believe the news, while others said that they understood he couldn't voice Mario forever and wished him the best in his new role as Mario Ambassador. A number of fans and industry pros shared pictures of themselves meeting Charles Martinet at various conventions and other events, noting that the actor is always very giving of his time and friendly towards fans.
Advertisement
The end of an era. Well deserved break for @CharlesMartinet. Genuinely one of the kindest and generous people I've had the pleasure of meeting and talking to.

I was lucky to meet him multiple times and I hope his new role will give many other people the opportunity to meet him. pic.twitter.com/IZ7yIw5hA6

— Jordan Wharton (The Writing Spartan) (@Writing_Spartan) August 21, 2023
Some commenters are already bracing themselves for more bad news, with some theorizing that Chris Pratt may take over as Mario in all future games  and others worrying that Nintendo is going to use AI to reproduce Martinet's voice. In fact, Chris Pratt began trending on Twitter shortly after Nintendo of America's announcement, simply due to the number of fans discussing these possibilities. 
Advertisement
Nintendo has not yet named the successor to Martinet's throne, but fans probably won't have to wait long: According to Nintendo of America, the company will be posting a video a message from Martinet and Mario creator Shigeru Miyamoto in the near future. It's a good bet that this will be where fans will get to know more about Charles Martinet's new gig and the name of the actor taking over for the legendary performer. Whoever it is, they've got some big overalls to fill.