PUBG Drops Onto PlayStation 4 Dec. 7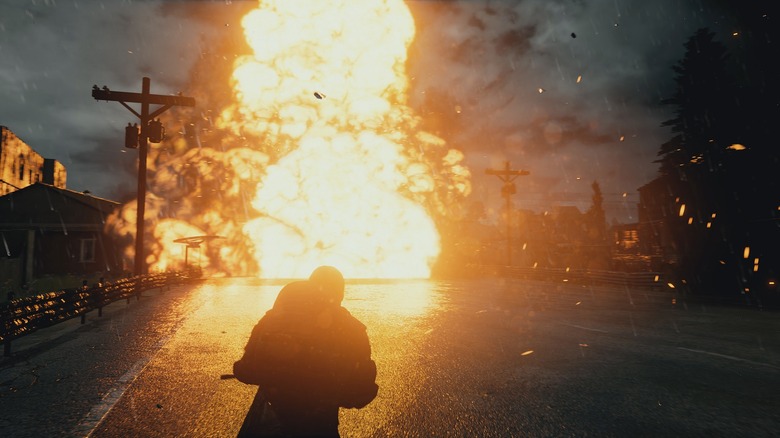 It's now official. After several rumors and leaks hinted at the possibility, Sony announced today that PlayerUnknown's Battlegrounds is indeed coming to PlayStation 4. Those anxiously awaiting the game on that platform can play it next month on Friday, Dec. 7.
Advertisement
According to Sony, there are four different bundles players can choose from. There's a retail disc edition being released that'll come in at $29.99. There's also the digital equivalent to that release, called the Looter's Digital Edition, which is also $29.99. And then there are two more digital editions on top of that. The first, the $59.99 Survivor's Digital Edition, includes the base game along with PUBG's upcoming winter map, 6,000 G-Coins, and 20,000 BP. The second is the $89.99 Champion's Digital Edition, which packs in the base game, the winter map, 6,000 G-Coins, and 20,000 BP.
There are also two PlayStation-exclusive pieces of loot coming to the game that most fans will instantly recognize. One is the Nathan Drake Desert Outfit, themed after the protagonist of the Uncharted series. The other is Ellie's backpack. Ellie, of course, is one of the characters in The Last of Us and appears to be the main star of The Last of Us Part 2.
Advertisement
As fate would have it, this news comes a day after PlayerUnknown's Battlegrounds entered into Xbox Game Pass, and the weekend after the game's addition to that program served as a big announcement at Microsoft's X018 conference. It appears now that whatever console exclusivity deal Microsoft had PUBG wrapped up in has ended, which means we could see more PlayStation-exclusive content and announcements somewhere down the line.
One thing that'll be fascinating to watch is how the PlayStation community adopts PUBG once it launches there next month. One could argue that Fortnite grew even faster on that platform due to PUBG's absence. The novelty of a new battle royale experience could lure some new players in on PlayStation. PUBG Corp. just has to hope that the game can develop a long-term audience there while facing stiff competition from both Fortnite and Call of Duty.
All bundled versions of PlayerUnknown's Battlegrounds for PlayStation 4 can be pre-ordered starting today.