Xbox Live's Black Friday Sale Is Up For Gold Members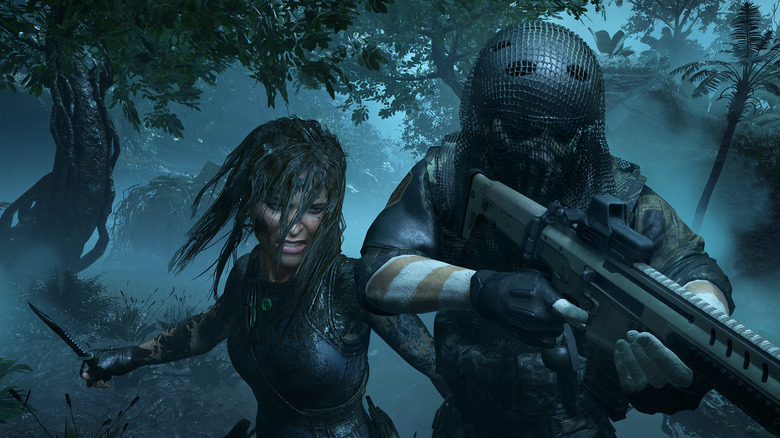 Want something new to play this holiday? Microsoft's Larry Hyrb announced today that the Xbox Live Black Friday sale will start (oddly enough) on Monday, Nov. 19. But there's good news for those of you who are Xbox Live Gold members. You get access to the sale four days early. That's means today.
Advertisement
The holiday sales are when you see the big-name titles come out with major discounts, and there are quite a few here.
Shadow of the Tomb Raider, the third game in Tomb Raider's recent reboot series, gets a huge price cut in the sale, coming down to $30. Bear in mind, this game came out just two months ago. Several Bethesda games, like Prey and Wolfenstein 2: The New Colossus are priced at just under $20. And the two most recent Assassin's Creed games, Origins and Odyssey, are discounted down to $19.80 and $40.19, respectively.
Some games in the sale aren't quite new but are still worth checking out. You'd be remiss not to take a good hard look at The Witcher 3: Wild Hunt — Complete, which includes the base game and all DLC for $20. Diablo III: Eternal also includes the base game and all its DLC and is also $20. And how about Watch Dogs 2? That game may be at its lowest digital price to date: $18.
Advertisement
You'll also find some hidden gems in the sale, too. Dead Cells, which received heaps of praise, can be yours for $20. Pillars of Eternity: Complete by the recently acquired Obsidian Entertainment is $20, as well.
And then there are the backward compatible games. Blue Dragon seems to always go on sale around the holidays, and you can grab it now for a mere $5. And Final Fantasy XIII, Final Fantasy XIII-2, and Lightning Returns: Final Fantasy XIII — games that recently became Xbox One X enhanced — are all on sale. You can nab Final Fantasy XIII for $7.99. The other two games are $9.99 each.
An interesting note about Final Fantasy XIII: Microsoft apparently worked with Square-Enix to obtain higher-quality video assets for its cutscenes, which were then spliced into the emulated version of the game. So the game actually looks better in every department. Nifty.
Microsoft's Xbox sale is scheduled to run through Monday, Nov. 26.