Rune Factory 3 Special Review: Freeform Fantasy Farming In Fantastic 4K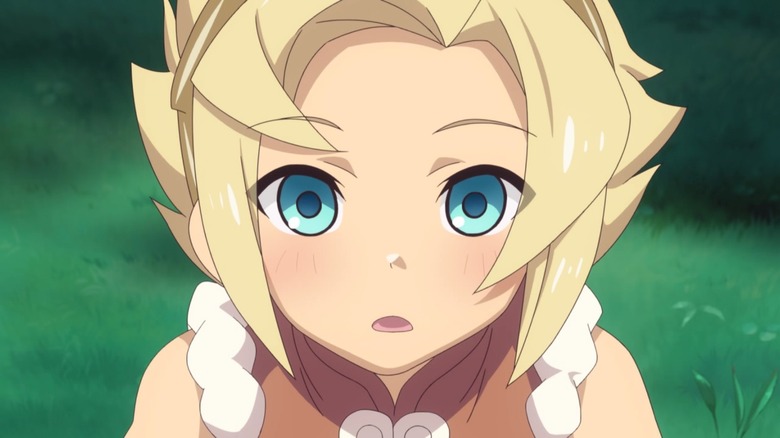 Marvelous/XSEED Games
A PC review code was provided to SVG for this review. "Rune Factory 3 Special" will be released on September 5, 2023 for the Nintendo Switch and PC via Steam.
Converting a game from 2009 specifically designed for a split-screen console into a modern format is never a simple task, but it looks like Marvelous and XSEED Games have completely understood the assignment once again. With updated graphics, a re-arranged UI, and a whole new VA cast, "Rune Factory 3 Special" more than clears the bar set by its successful predecessor — "Rune Factory 4 Special" — to bring you a fantasy farm sim experience that's just as magical as it was 14 years ago, if not more.
Advertisement
The introduction to the game follows the basic franchise formula: A hapless amnesiac arrives in a small town, gets put up in a vacant farm lot that has a conspicuously important role in the town's history, and then gets left to their own agricultural devices. This time, you'll be playing the role of Micah, the mysterious half-Wooly and half-human young man who quite literally falls out of the sky and into the tiny village of Sharance. With the original game having been released on an unsupported platform and never ported until now, "Rune Factory 3 Special" does an incredible job bringing the unique, easygoing charm of the original game into the modern era and finally opens up one of the most popular entries in the franchise for a new audience.
Advertisement
A shiny new polish on familiar faces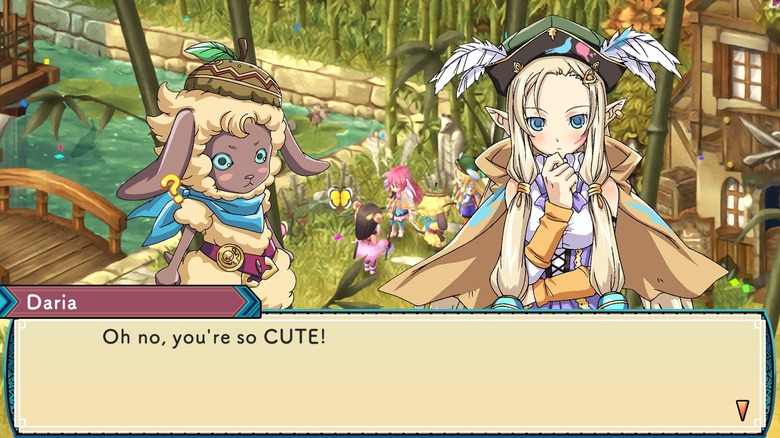 Marvelous/XSEED Games
As "Rune Factory 4 Special" did with "Rune Factory 4," this new remaster completely rebuilds "Rune Factory 3" from scratch to recreate every visual aspect in high resolution. Those who've played the original DS game will find that everything from the UI to the backgrounds look like perfect replicas upscaled to 4K resolutions. The biggest visual differences boil down to the slightly reimagined — but nonetheless familiar — items, 3D character models, and minimap character icons. Even the rearrangement of the UI to fit a single screen has been done in a faithful way that leaves you forgetting that the original was on two screens to begin with.
Advertisement
Aside from the visuals, however, "Rune Factory 3 Special" has quite a few quality of life and content changes this time around. For one, there's the complete re-localization and accompanying new voiceover work. You're also offered the option to have the game audio in English or in Japanese, with the relocalized lines being much closer to the original Japanese dialogue to eliminate any excessive discrepancies. Overall, the new text loses a bit of that quintessential personality of the 2010s, but it's much more streamlined in other aspects — you can switch between the two voiceovers in the main menu and easily play around with whichever you prefer.
A few missed opportunities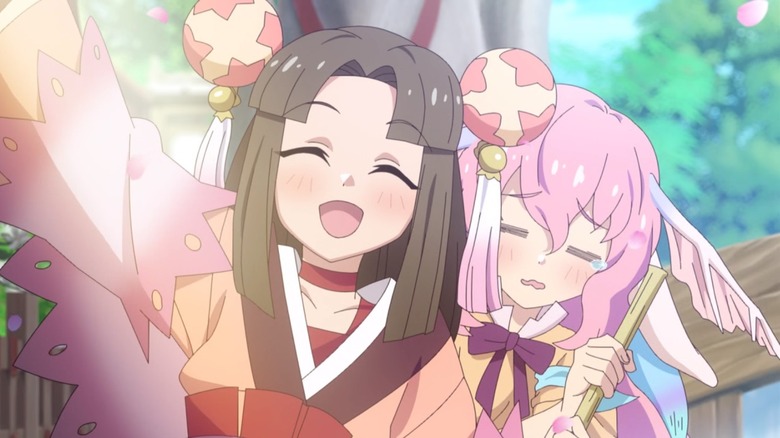 Marvelous/XSEED Games
While "RF3 Special" is a faithful remaster with excellent technical performance along with a well-arranged keyboard and mouse control scheme (that transitions to and from gamepad controls automatically and seamlessly), it's hard not to be disappointed by the absence of quality of life changes that could have been included. Of course, it delivers on all the standards set by "RF4 Special," so no one was expecting an extensive reworking of game mechanics or controls. However, there's no denying that the DS-era gameplay was limited and clunky in many aspects, and porting them over unchanged feels like a missed opportunity.
Advertisement
There are many modern farm sim conventions that the remaster would have really benefited from including, such as the ability to craft in bulk, flip through a seasonal fishing and foraging log, having a monster compendium, and/or more detailed descriptions of each skill and how to improve them. And even if Marvelous wanted to keep the game mechanics completely unchanged, the lack of fundamental QoL UI functions was palpable. Being able to load save files, quit to the main menu, or access the main configuration options while in-game are extremely basic features that require no major UI edits and absolutely should have been included in "Rune Factory 3 Special." While these might sound like minor annoyances, they quickly become major obstacles when trying to reload to salvage a failed event or unfortunate series of RNG.
Advertisement
Freeform farming with no deadlines or limitations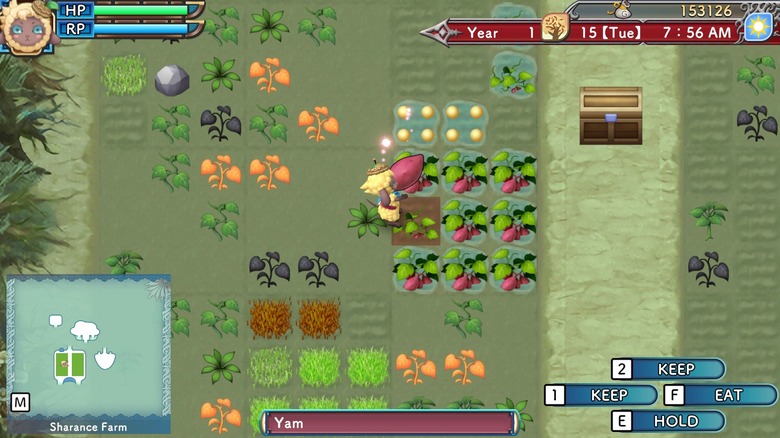 Marvelous/XSEED Games
The fortunate part is that "Rune Factory 3 Special," at its core, doesn't ask the player to get everything perfect within the first year like some other "Story of Seasons" or "Rune Factory" titles do. While the franchise has never had particularly high-stakes plots or mechanics, "RF3" really takes the pressure off the player by doing away with any deadlines or story-locked features. There's never a risk of missing out on marriage candidates or entering a game-over by not completing certain objectives by a certain point. Story-based sidequests never expire, and all the seasonal festivals are more than possible to win within your first year without min-maxing your crops to oblivion and back. 
Advertisement
On top of all that, all four seasonal dungeons are immediately accessible. You'll most definitely get curb-stomped by the first enemy you see if you waltz right into the winter dungeon with spring equipment, but you can still go there and forage a few season-exclusive items if you dodge well enough. The only story event that has larger game features locked behind it is the first dungeon boss, which is extremely easy to locate and defeat within the first week of the game. All in all, "RF3" really prioritizes player freedom and offers a stress-free experience to explore every aspect at your leisure.
Nostalgia in full resolution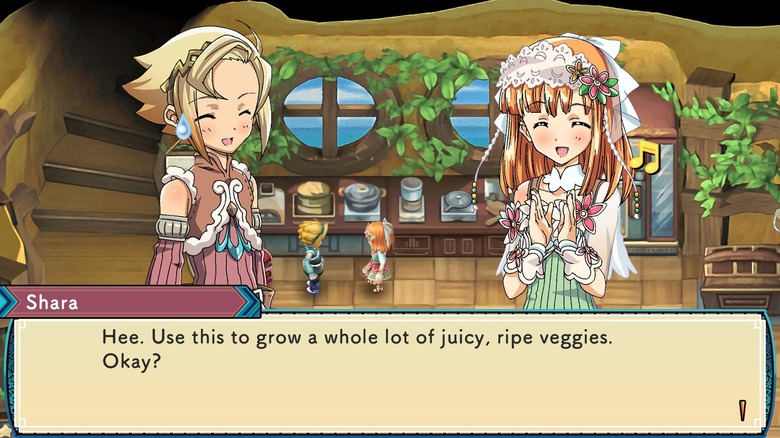 Marvelous/XSEED Games
While not as perfectly streamlined as it could have been, "Rune Factory 3 Special" is still an excellent remaster that brings forward the unique charms of the original game and makes it accessible for a modern audience. Because it follows the franchise formula so closely while offering a comparatively forgiving gameplay experience, this new remaster actually makes the perfect entry for any farming sim fans looking to get into "Rune Factory." Players who are more used to titles like "Harvest Moon," "Story of Seasons," and "Stardew Valley" will have an excellent time exploring the town of Sharance and its environs while learning about franchise-exclusive mechanics like seasonal dungeons, soil quality, and more.
Advertisement
Returning players will also have a wonderful time re-treading the familiar setting with updated graphics and a much smoother experience. While the new voiceovers might take some time to get used to, they feature excellent performances all around that capture the original spirit of the characters while adding a charming new spin. Not to mention, the brand new content — "Newlywed Mode" as well as the free DLC planned for release a month after launch — breathe even more life into the already vibrant characters (though whether the new Live2D animations add or detract from the scenes is up to personal preference). While "Rune Factory 3 Special" isn't the perfect, trail-blazing remaster that's going to revolutionize the franchise, it's a more than solid entry that hopefully lays the groundwork for remasters of the first two games as well.
Advertisement