Fanatical Is Having A Pretty Awesome PC Game Sale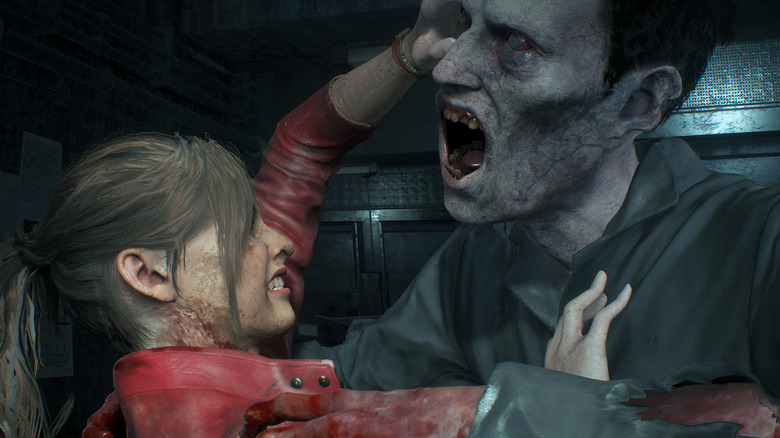 In the market for some new games on PC? Game store Fanatical just kicked off an impressive winter game sale, taking big chunks off of many popular games. Even better news? Using a coupon code, you can make those already-discounted games even cheaper.
Advertisement
Using the discount code "FANATICAL10", you can save an additional 10% on all the games included in Fanatical's sale. We've gathered some of our picks below at their discounted price. If you remember to apply the code at checkout, you'll save more. Don't forget the code.
Oh, and just about every game in the sale provides you with a Steam key. So if you're the kind of gamer who likes to stay organized, and you're a big Steam user, buying from Fanatical will help you keep your collection together.
Alan Wake – $3.74
BioShock Infinite – $6.59
Civilization VI – $13.19
Darksiders: Warmastered Edition – $2.99
Darksiders 2: Deathinitive Edition – $4.49
Devil May Cry 5 (Preorder) – $47.99
Advertisement
Hitman 2 – $41.99
Ori and the Blind Forest: Definitive Edition – $9.99
Overcooked! 2 – $16.24
Quantum Break – $9.99
Resident Evil 2 (Preorder) – $47.75
Valkyria Chronicles 4 – $28.19
Yakuza 0 – $11.99
Yoku's Island Express – $8.99
As you can see, there's a mix of old and new here. Hitman 2 and Overcooked! 2 are both pretty recent releases. Yoku's Island Express was recently nominated for a Game Award. And Alan Wake just came back to digital storefronts not too long after having its music licenses renegotiated.
The big standouts, though, might be the two games you can pre-order at a pretty good discount. Both Devil May Cry 5 and the Resident Evil 2 remake are months away, but you can save some cash on both by purchasing them during this sale.
There's no news on how long the sale will last, but according to Fanatical's blog, this is just day one of the sale. It might be worth checking back to see if the deals refresh tomorrow.