Below Launches On Xbox One And PC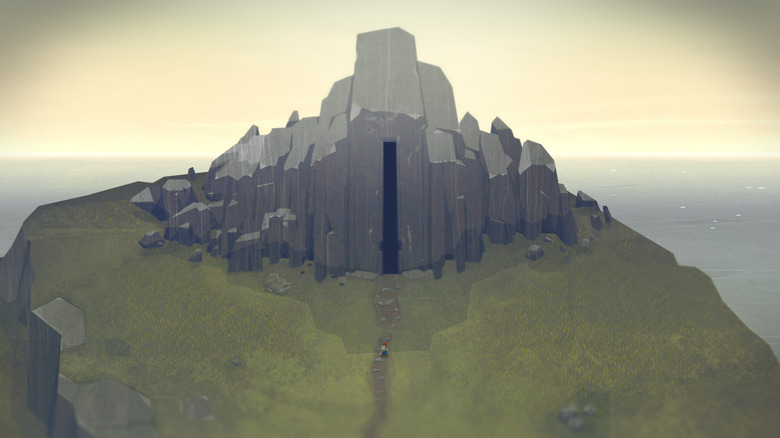 It's been a long time coming, but Below is finally available to play on Xbox One and PC. And there's even better news for those who subscribe to Xbox Game Pass. Below is available through that program, meaning those who pay for Microsoft's game subscription service have access to Below at no extra cost.
Advertisement
The story behind Below is a fascinating one, and really gets to the heart of how tough it can be to develop a game as an indie studio. Capybara Games first introduced Below to the world on Microsoft's E3 stage in 2013 — which, as you might recall, was several months before the Xbox One went on sale. From there, Below went through further development as Capybara worked to meet all of its lofty goals for the game and, later on, fine tune it for release.
At long last, Below released on Xbox One and PC today — five and a half years after showing at E3. But what is it, exactly? Game outlet Destructoid actually has a review in progress of the game going right now, and while that review hasn't wrapped just yet, the site at least feels comfortable telling everyone what Below isn't.
Advertisement
"If you're expecting a pretty little zoomed-out Dark Souls or a Zelda-like romp with a heavy emphasis on combat, you will be disappointed," Destructoid says. "Below is much more about exploration. You're a fragile little survivor, not an unstoppable hero. To that end, the game leans into permadeath. Hard."
That makes Below sound more akin to a rogue-like than a traditional action/adventure dungeon crawler, which many had anticipated.
According to How Long to Beat, no one has completed and logged time for Below just yet, meaning we don't know how many hours you should set aside over the holidays. Destructoid is 11 hours in, though, so there's a good chance this one could call into the 15-20 hour range when all is said and done. If you're a Game Pass subscriber, it'd be silly not to give it a shot over the long winter break. But if you're an Xbox One player without Game Pass, or if you stick primarily to PC, you might want to wait until completed reviews are in before giving Below your hard-earned dough.