Far Cry 7 Leaks Reveal Controversial Time Limit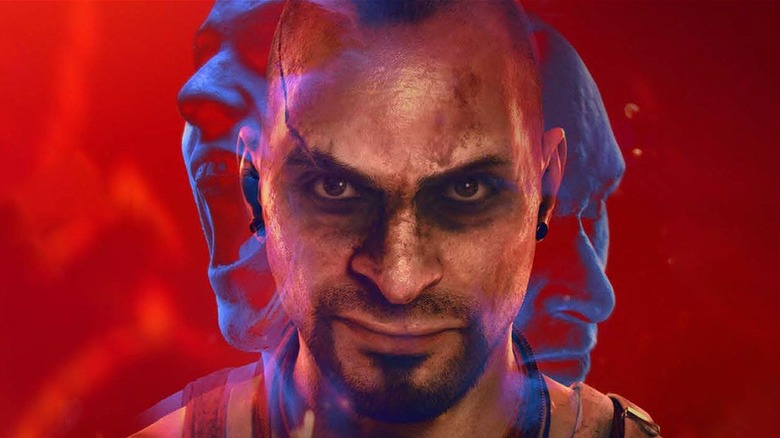 Ubisoft
"Far Cry 6" was a sales success for Ubisoft, but some fans and critics felt that it lost the magic of preceding entries. If a new series of leaks are to be believed, "Far Cry 7" is making some significant changes to move the series forward.
Advertisement
According to an exclusive report from Insider Gaming, "Far Cry 7 " is known internally at Ubisoft as "Project Blackbird," and it's quite far along in development. The outlet's sources claim that the storyline follows a character whose family is violently kidnapped by a group known as the Sons of Truth. The player character must embark on a mission to rescue each of their family members in whatever order best suits the player experience. Players can interrogate members of the Sons of Truth to get answers in their quest. The game is completed when the protagonist defeats the conspiracy group, but not every family member will necessarily make it out of the ordeal alive. If one of the protagonist's loved ones are killed, it can resonate dramatically through the rest of the campaign.
Advertisement
Perhaps most surprisingly of all, the game has to be completed in a brief window of time. Tom Henderson writes, "Currently, the current in-game timer stands at 72 hours, or 24 hours in real-time, but the timer can be paused when the player enters one of their safehouses, [sources] said." It's this last detail that has fans of the series divided.
Far Cry fans react to time limit rumor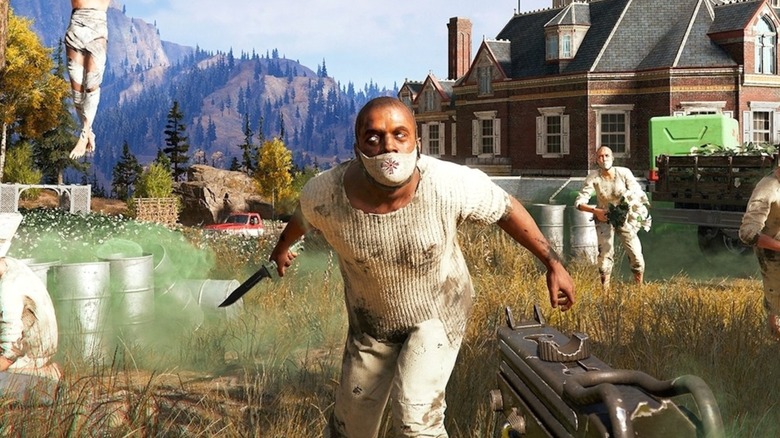 Ubisoft
Some gamers are already excited about the eerie description of the story in "Far Cry 7," noting that it seems to echo some of the themes of "Far Cry 5" and its end times cult. However, a good number of fans are hung up on the mention of a time limit. After all, the last several "Far Cry" entries have been characterized by their vast open worlds and the ability to explore new areas. The missions in these games tend to encourage players to choose their own approach. When overtaking an enemy base, players can typically either go slow and sneaky, or else rush in with guns-a-blazing. For some fans on social media, the proposed time limit seems to be in direct opposition to this ethos.
Advertisement
A number of gamers have said on X (formerly Twitter) that they'll be skipping this entry in the franchise if the time limit is present, with several arguing that the freedom of exploration is the main draw of the "Far Cry" series. On the other side of things, some gamers are excited about a change in formula, but unsure of the execution. X user @masterbeeferoni writes, "24 hours almost seems a little too forgiving." Not everyone is giving up hope just yet, however. Gaming journalist @SynthPotato thinks the leaks might have actually come from Ubisoft, hoping to gauge player reactions to the time limit mechanic. 
I've always been convinced Ubisoft purposefully leaks things to see how players react so I wouldn't be surprised if this is the case for this time limit, I think it would be an interesting mechanic tbh but it does remove that chill explore the world at your own pace thing far cry...

— Synth Potato (Ameer) 🥔 (@SynthPotato) September 27, 2023
Advertisement
If that's the case, then the devs will have to act quickly to make any changes. Insider Gaming's sources indicate the game is planned for release in 2025.