Sorry, That Leaked GTA 6 Trailer Description Is Probably Fake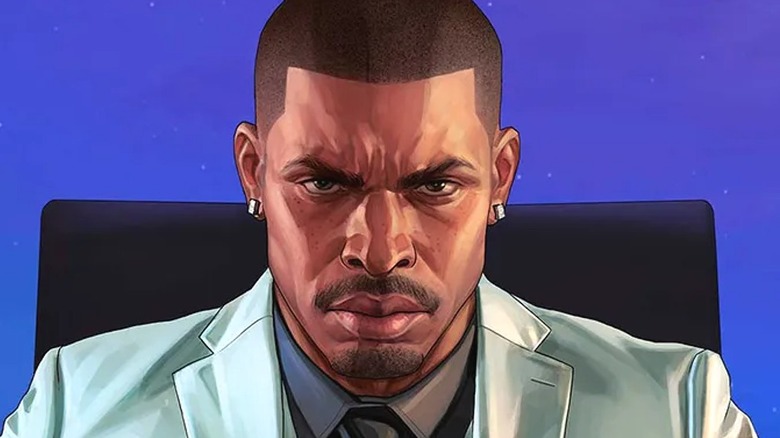 Rockstar Games
"Grand Theft Auto 6" continues to inspire conspiracy theories and rumors like no other game in history. Rockstar Games has remained tight-lipped about the game's release date and content, even after a massive leak exposed years of work in 2022. Now, an alleged description of the game's trailer has made its way online, but there's a very good chance the post was all a big prank.
Advertisement
According to this post, the trailer begins with an upbeat song and dialogue between the game's lead protagonists, Lucia and Jason. The two characters discuss the dangers of losing your soul to the corruption of the city, and then the trailer kicks into overdrive for a montage of action. The description closes with a stream-of-consciousness rundown of the footage supposedly seen in the trailer. The 4Chan poster explained that they were just trying to write down everything they could see as quickly as they could, but the result is kind of hilarious when copy/pasted to Reddit: "two cars drag racing fan boat jason driving gator surfacing water iguanas rio carnival girls dancing on stage person falling off a lighthouse horse racing with crowd cheering...," and so on. 
Advertisement
When written out like this, it all starts to sound more like a bad cover of "We Didn't Start the Fire," rather than a description of a video game trailer. The original 4Chan poster also claims that the trailer will arrive on October 26, which lines up with some recent fan theories. Although a number of excited gamers have pressed this poster for more information, it seems it did not take long for this so-called leak to be debunked on Reddit.
Redditor claims to have faked this trailer description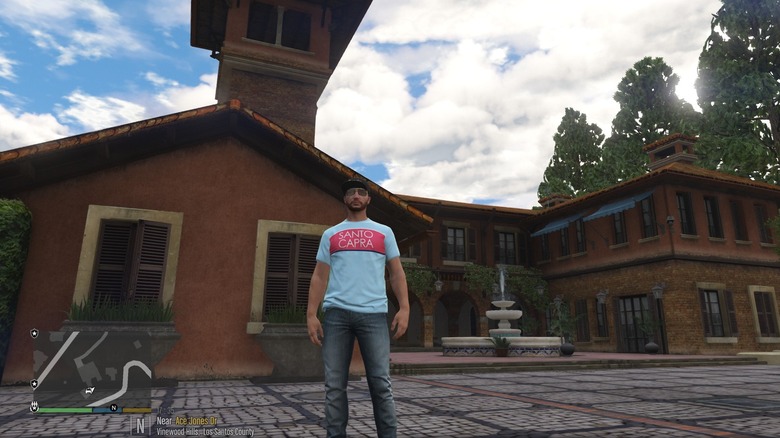 Rockstar Games
Despite listing so many specific details, fans online almost immediately doubted the veracity of the post. In a Reddit thread that has since been locked, a number of commenters remarked that they were unlikely to trust anything that came from 4Chan. Some scoffed at the way in which the post was written, with particular attention paid to the rapid fire notes at the end. Others joked that they had seen the real trailer, making up more silly details to add to the stew.
Advertisement
Eventually, these doubting fans were apparently proven right. Forum user RojaTop discovered another Reddit thread in which someone claiming to be original poster admitted to fabricating the whole thing. This Redditor writes, "Oh, hey I made this on my lunch break for s**** and giggles. Weird. Sorry if I got anyone's hopes up." Some people aren't quite ready to believe that this Reddit user cooked up the infamous 4Chan post, but this confession seemed to satisfy the moderators at r/GamingLeaksAndRumors. Though a large contingent of fans still expect the first "GTA 6" trailer to drop in the very near future, it probably won't be quite like the one described in this 4Chan post.