Why GTA 6 Fans Are Bracing For October 26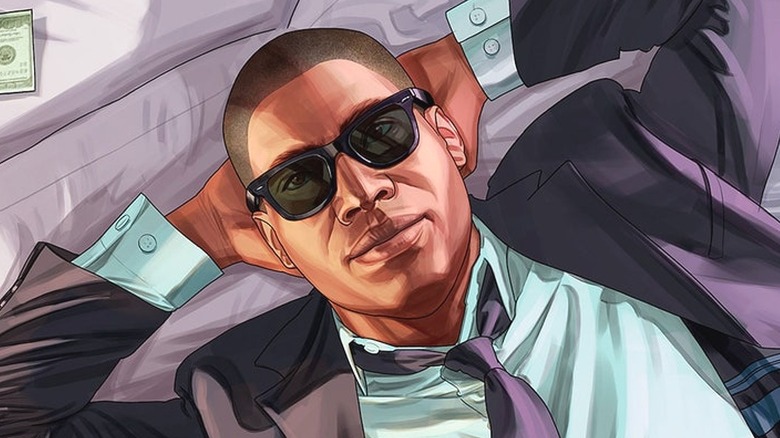 Rockstar Games
Over the past several weeks, a pattern has been emerging when it comes to "Grand Theft Auto 6" rumors. At this point, pretty much every day that ends with a "y" brings with it some kind of supposed leak or news regarding Rockstar Games' long-awaited sequel, with people claiming to have either played the game or seen its trailer. Given the frequency of these kinds of posts, there are bound to be some similarities between rumors, fake or otherwise. Thanks to the massive leak of "GTA 6" assets last year, fans have a decent idea of the game's content — enough to craft some convincing gossip, anyway. However, "GTA" fans who are paying close attention to each of these supposed leaks have noticed an interesting pattern: Many of them point to a trailer release date of October 26.
Advertisement
This trend seemed to kick off in earnest back in September, when Twitter accounts @ChrisMarxx and @InfinityBeskk claimed to have insider information. They alleged that Rockstar will be making a new official announcement about the game on October 26, but did not immediately specify what that announcement could be. 
Things got a little more complicated when @InfinityBeskk claimed to really be Chris Marxx using an alias, a claim that has since been debated heavily among the fanbase. Not long after that, Chris Marxx's account was shut down, only for another to pop up and mysteriously claim that his days of sharing "GTA" leaks were behind him.  These complications caused "GTA" fans to scramble, unsure of whether or not this was all an elaborate prank. Despite the twisted pattern of "GTA" leaks, the October 26 date has cemented itself in people's brains.
Advertisement
GTA 6's October rumors heat up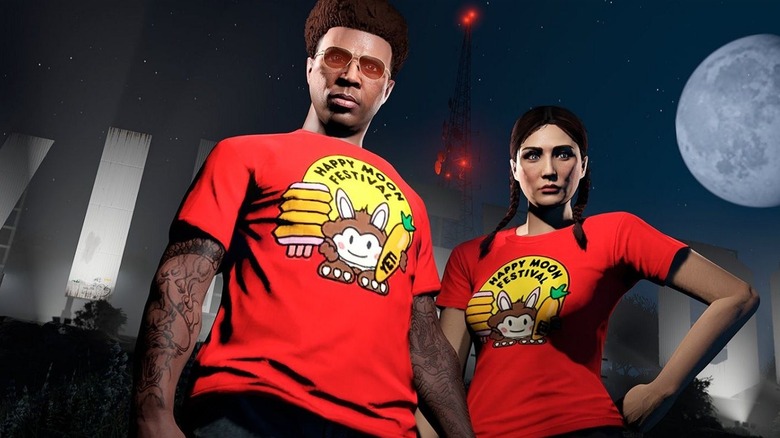 Rockstar Games
One of the first big theories to take root this month concerned a promo image released by Rockstar Games, which depicted two characters standing in front of the Vinewood sign at night. One fan account took the positioning of the "VI" in the sign and even the phase of the moon in the image as proof that an announcement is arriving later in the month. While some gamers bought into the conspiracy theory, many others felt this was a reach. That hasn't stopped other accounts from bringing up the 10/26 rumor time and time again, though. 
Advertisement
Last week, a user on 4Chan claimed to have seen a cut of the "GTA 6" trailer that was marked for release on that date. Since then, a Reddit user has taken responsibility for the 4Chan post, seemingly debunking this trailer description. Just a few days later, however, Reddit user FollowTheDamnLeakCJ posted a description of the trailer that they said came from their wife. This breakdown describes a montage of action scenes set to Genesis and featuring the protagonists first seen in last year's leak, Jason and Lucia. Again, this Redditor claimed that the trailer will make its debut on October 26. Commenters have cast doubt on the legitimacy of this post, but FollowTheDamnLeakCJ claimed to have given proof of their findings to the forum's moderators — shortly before their Reddit account was suspended. 
Advertisement
Grand Theft Auto VI Trailer Description
by
u/FollowTheDamnLeakCJ in
GamingLeaksAndRumours
At this point, Rockstar has still not released any info regarding "GTA 6," aside from the fact that we'll get to see it someday. Though it seems a majority of the gaming community is beyond tired of hearing new rumors about the game every day, a large chunk of fans will be holding their breath — at least until October 26.