Halo: The Master Chief Collection Might Not Work With Xbox Play Anywhere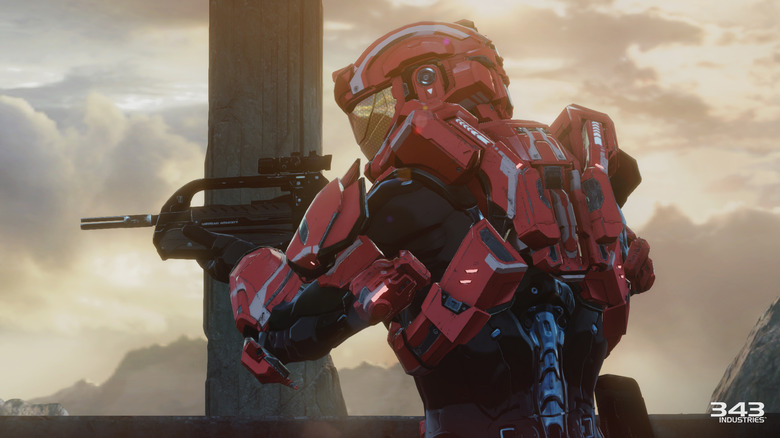 One of the big questions following the announcement of Halo: The Master Chief Collection for PC was whether or not the game would support Microsoft's Xbox Play Anywhere initiative. The answer — at least in the current moment — appears to be no.
Advertisement
Destructoid is reporting that, at the Halo Championship Series Invitational, both Brian Jarrad and Bonnie Ross of 343 Industries spoke about Halo: MCC and what players could expect from the PC port. And Ross, who currently runs 343, apparently made mention that MCC came along before Xbox Play Anywhere was a thing, but the team was looking at other ways to thank fans who supported the game.
That does not sound very promising for Xbox Play Anywhere.
For those of you out of the loop, Xbox Play Anywhere basically makes a digital purchase available on both the Xbox platform as well as on PC through the Microsoft Store. Not only that, but XPA games support cross-save, meaning you can play a game while you're at home on the couch using your Xbox One, and then pick it up later while you're out and about on your laptop. One could argue that Xbox Play Anywhere is fundamentally core to Microsoft's desire to be everywhere — to offer the Xbox experience regardless of where you are.
Advertisement
Which is why it would be downright puzzling for Halo: MCC not to support it.
Yes, MCC released before Microsoft announced Xbox Play Anywhere. But Halo: The Master Chief Collection is no ordinary game. It's a title that has continued to receive support and updates years after its release. It is an anthology, of sorts, of every single Halo first-person shooter short of Halo 5. It's basically the pinnacle offering for those who love Halo, and should be the flagship game showing off exactly what Xbox Play Anywhere is and why it's cool. Microsoft should be saying, "Look, you can start the Halo 2 campaign at a friends house on their Xbox One and finish it at home on your gaming PC." Instead, the company isn't even sure if it'll do cross-play between the PC and Xbox One versions of The Master Chief Collection, which is baffling in its own right. Did Microsoft forget about the keyboard and mouse support it just added to the Xbox One?
Microsoft's attitude toward this MCC port for PC has been entirely antithetical to the future the company is supposedly pushing for. Which is why we hope that communication broke down somewhere along the way and Microsoft is, indeed, planning to look at ways the The Master Chief Collection's versions on PC and Xbox One can come together. Every one of the company's recent games has included support for Xbox Play Anywhere, and none of them are on the level of Halo.
Advertisement
If Microsoft chooses to go forward with its current plan — sell The Master Chief Collection piecemeal on PC and treat it as an entirely separate release — fans will have a right to be disappointed.