Latest PlayStation Flash Sale Has Big Savings On Big Games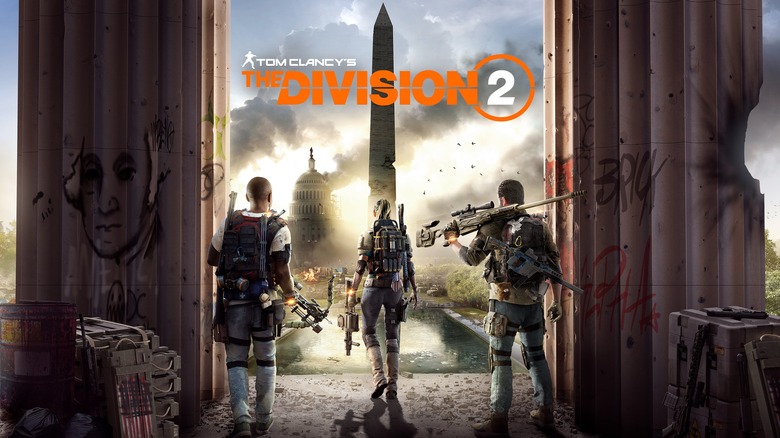 Want to shop for a new game while still keeping your wallet heavy? Another PlayStation Flash Sale has just kicked off, offering discounts on a number of big titles from the past year (or so).
The Division 2 is first up to bat, taking you to Washington, D.C. to restore order and the rule of law. This sequel is a huge step forward from the original, and though the game's first raid has been delayed, there's still plenty to keep you occupied in terms of side missions, world events, and collectibles. The Division 2 is on sale for $49.79.
Assassin's Creed: Odyssey is, hands down, one of the best Assassin's Creed games ever made. You owe it to yourself to check out this title's take on Greece, though we have to warn you: this game will take you dozens of hours to fully complete. Assassin's Creed: Odyssey is available for $19.79.
You knew it was coming. Shadow of the Tomb Raider is again $30, and honestly, Square Enix should just sell the game for $30 at this point. It's been on sale more often than it hasn't been. That doesn't mean it's bad, though — on the contrary, it's quite good. If you enjoyed raiding tombs in the past entries, you'll love Shadow. And you'll love it even more if you pick up the optional Season Pass, which adds several more story missions and tombs to the experience.
Are you a fan of South Park? Then you can't go wrong with South Park: The Video Game Collection. This combo includes South Park: The Stick of Truth and South Park: The Fractured but Whole into one convenient package, and it does so for the low, low price of $31.99.
And how about a little tour through a post-nuclear wasteland? Metro: Exodus is the third installment in the Metro series and is, perhaps, the most ambitious. And oh man, is it spooky. You can pick it up today for $44.99, a healthy discount from its typical retail price.
According to Sony, this Flash Sale wraps up on April 22 at 8 a.m. PT. So if you happen to see something that catches your eye during the sale, you have until then to seal the deal.