Nintendo Switch Online Passes 9.8 Million Subscribers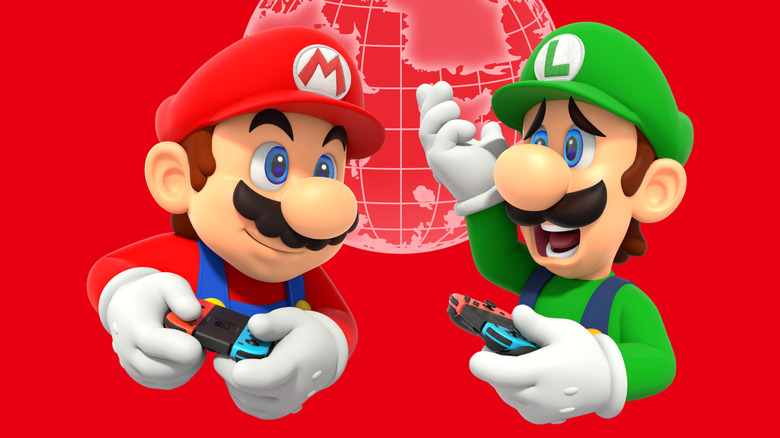 Nintendo Switch Online is more popular than you might think. Variety is reporting that, in a company financial briefing, Nintendo revealed just how many customers are signed up for the service. Spoilers: it's a lot of people.
According to Nintendo's briefing, Nintendo Switch Online recently passed 9.8 million subscribers, which means that many customers are paying at least $20 a year for access to online gaming on their Nintendo Switch consoles. It may not seem like a big number when compared to the tens of millions of subscribers PlayStation Plus and Xbox Live can boast. But consider this: Nintendo Switch Online is less than a year old, having only launched in Sept. 2018.
In around seven months, Nintendo has managed to convert 9.8 million Nintendo Switch owners into Switch Online subscribers. That is remarkable growth, and it speaks to the number of people who are either playing online, or are signing up strictly to gain access to the NES library that comes with a subscription.
There's another force potentially driving sign-ups to Nintendo Switch Online, as well – Tetris 99, the battle royale take on Tetris that is free to subscribers. The game was unveiled in a February Nintendo Direct and released on the same day, and for a brief period, it actually bumped a lot of other popular titles down in the Twitch rankings.
And Nintendo has more in store for Tetris 99, according to Nintendo president Shuntaro Kurukawa.
"We plan to implement in-game events to encourage consumers to keep enjoying the game," Kurukawa said.
There could be other ways for Nintendo to drive more subscriptions, should the company so choose. Plenty of rumors making the rounds have suggested that SNES games could come to Nintendo Switch Online at some point. And the option is always there for Nintendo to go full Netflix with its retro game library, offering Nintendo 64, GameCube, Wii, and portable games in order to interest more Nintendo fans.
At this stage, though, it's hard not to be impressed with Nintendo's subscription numbers for Switch Online. Nintendo hasn't been known for being particularly skilled at services, but Nintendo Switch Online sits at a good price point, and offers enough to make that price worthwhile.
We'll let you know should Nintendo add more features to Switch Online in the future.