Warden Debuts As Rainbow Six: Siege's Suave New Defending Operator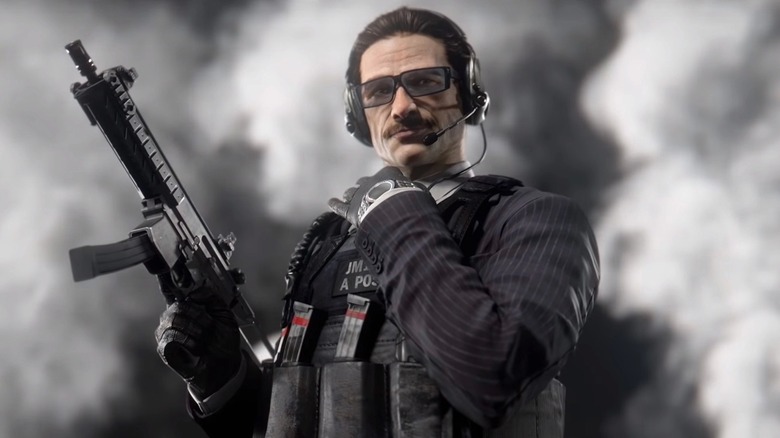 Ubisoft has unveiled the final operator for Rainbow Six: Siege's upcoming Operation Phantom Sight. 
While the reveal trailer for Nøkk, the new Attacker teased on Wednesday, seemed like something out of a horror film, Warden's trailer feels like the opening sequence to a James Bond movie. Ubisoft wants you to know that Warden, otherwise known as Collin McKinley, has the tech and know-how to get the job done and look good doing it. "Hailing from the state of Kentucky, McKinley rose through the ranks of the Marines before he found his calling for close-protection detail in the Secret Service," says the official announcement. "He demonstrated his skills distinctly when he led the Secretary of State to safety during an attack where hostiles outmaneuvered all prior planning."
Advertisement
Warden uses a gadget called the Glance Smart Glasses, which, based on the announcement, "reflect the nature of his natural talent, to see what most cannot in order to gain the upper hand." According to ResetEra poster Kormora, these glasses grant Warden a "special eyesight that bypasses flashes and smokes." Though not an official statement, Kormora has accurately predicted the abilities of Rainbow Six: Siege characters in the past.
Operation Phantom Sight will encompass Season 2 within Year 4 of Siege's expansion packs. The season will include several tweaks and changes, including a Kafe Dostoyevsky map rework and Glaz's thermal scope rework. Changes to Maverick, Smoke, deployable shields, and ballistic shields are also in the works, though Ubisoft does not have an ETA for these adjustments.
Advertisement
With both of the promised operators out in the open, Ubisoft is primed for the full Operation Phantom Sight reveal at the Pro League Finals in Milan on May 19. You can tune in to the Rainbow Six Twitch Channel on Sunday to watch the live reveal.