Pricing Revealed For Halo: The Master Chief Collection On PC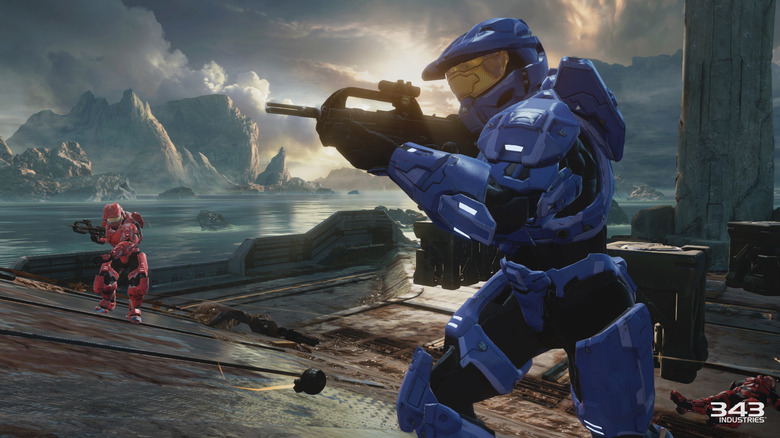 We're still a ways out from getting all of the games in Halo: The Master Chief Collection on PC, but we now have a sense of how much it'll cost when all is said and done.
According to VG247, all of the games in the series considered 'mainline' will be quite a bargain, costing just $9.99 each. That is Halo: Combat Evolved Anniversary, Halo 2 Anniversary, Halo 3, Halo 4, and Halo: Reach, all for a tenner apiece. Amazingly, Halo 3: ODST will be even cheaper, with a price of just $4.99.
With this piecemeal approach, the entire Master Chief Collection will wind up costing PC players $54.94 in total, which is still less expensive than the $59.99 it debuted at on Xbox One. And there's even better news if you plan on subscribing to Microsoft's Xbox Game Pass subscription on PC, which costs $9.99 a month. Halo: The Master Chief Collection will be included with that service, giving you access to just about every Halo game ever made at no additional cost.
Otherwise, you'll be able to pick up The Master Chief Collection on Steam and in the Microsoft Store at the prices listed above.
We really like the way Microsoft is pricing these games. It's an incredible value when you consider that each one has been retooled to work on PC and has been updated to support better graphics and all the enhancements PC players expect. But Microsoft still recognizes that it once sold the entire MCC for sixty bucks, and trying to sell each game for an exorbitant amount would earn the company a lot of scorn.
You hear that, Capcom? It's possible to rip games out of an HD collection while still charging fairly for them.
Halo: Reach will be the first game coming from Halo: The Master Chief Collection on PC. When we have news on that game's release date, we'll be sure to clue you in. Until then, stay tuned: Microsoft might have a bit more to say at the PC Gaming Show, which happens today at 10 a.m. PT.