Phantasy Star Online 2 Won't Be An Xbox One Exclusive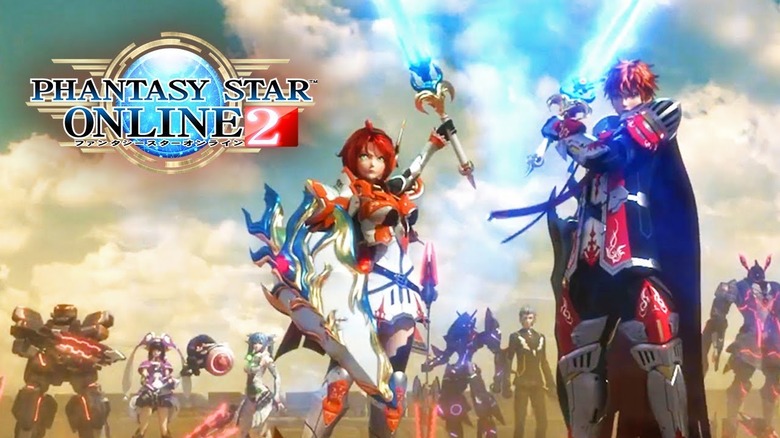 Microsoft shocked the world this past Sunday when it announced that Phantasy Star Online 2 would finally be coming to the West. And from the outside looking in, you might get the impression that PSO2 is an Xbox One exclusive; it did show up on Microsoft's E3 stage, after all, and we didn't get any kind of indication that the game was coming to other consoles.
Fear not, PlayStation fans: it's been confirmed that Phantasy Star Online 2 is not exclusive to Microsoft's Xbox One or any other console. It's just going there first.
The news broke in a chat Microsoft's Phil Spencer had with Giant Bomb's Jeff Gerstmann; a chat that actually shed a lot of light on how Phantasy Star Online 2's Western release came to be, and the lengths Microsoft is going to in order to win over Japanese developers.
According to Spencer, he regularly visits with teams in Japan in order to gather feedback and ask how he can better support developers. And in one meeting with Sega, Spencer pointed out how "so many of the constructs in today's multiplayer games" could be traced back to Phantasy Star Online, yet a lot of newer gamers aren't familiar with the franchise. He asked if he could help Sega in any way with getting PSO2 over to the West, and well, the rest is history. Microsoft backed Sega up in getting Phantasy Star Online 2 outside of its home territory, so PC and Xbox One will see a release before the game eventually goes elsewhere.
If you're a PlayStation 4 owner and you've been hoping and praying for Phantasy Star Online 2 on your platform, you might have to wait a while past the initial early release for the above two ports. A PS4 version should eventually come, though. Nintendo Switch? That seems more up in the air. Some games sound like slam dunks for Nintendo's console and then never show up. Other games seem totally impossible and then a bunch of wizards make it happen. We'll keep you up to speed if we hear anything more about other potential platforms for PSO2.
Phantasy Star Online 2 comes to PC and Xbox One in Spring 2020.