What Remains Of Edith Finch Comes To Switch On July 4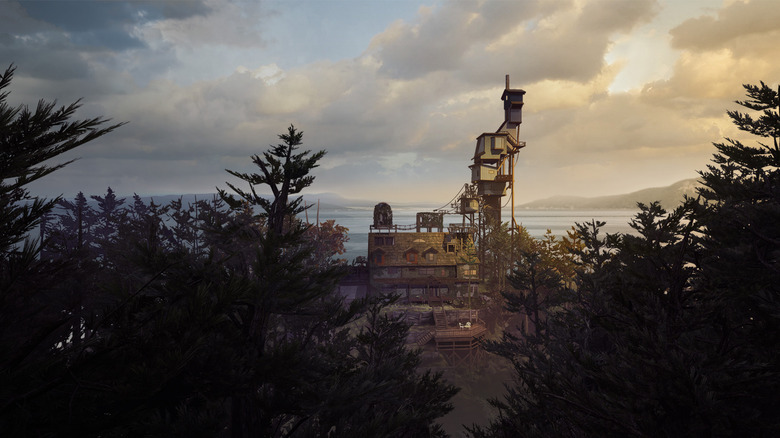 Nintendo Switch owners are about to get a real treat in just a week's time.
What Remains of Edith Finch, the narrative-focused adventure game from developer Giant Sparrow, has been confirmed for Nintendo Switch and arrives on July 4. And judging by the game's announcement trailer (which publisher Annapurna Interactive insists is Switch footage) the port looks fairly solid when compared to the versions that appeared on PC and other platforms. That is a definite plus, because we now live in a world where some Switch ports look like Vaseline's been rubbed on the screen.
Advertisement
But the visuals — as great as they are in Edith — do not compare to the story.
In What Remains of Edith Finch, you take on the role of the title character; the last surviving member of the Finch family, Edith. And you spend the entirety of the game exploring your family's old, rather unusually built home in Washington, walking through the past to tell the tale of how every other member of your family died. It's not a long game by any stretch — you can probably complete it in one sitting without a problem — but it's definitely the kind that'll tug at your heart a little bit.
The Switch is great for playing games on the bus, or the subway, or what have you. But if you're someone who might get visibly upset at a sad story, you might not want to play this one in public. Just a heads up.
Advertisement
The official announcement of What Remains of Edith Finch for Switch didn't mention a price. Luckily for you, we know how to look those kinds of things up. According to the Nintendo eShop, What Remains of Edith Finch will be priced at $19.99 when it launches. It's a digital-only title, and that's the same price the game is everywhere else, so that makes sense.
So all that's left to do now is wait. What Remains of Edith Finch launches for Nintendo Switch on July 4, which is next Thursday. Go put it on your Wish List.