Harry Potter: Wizards Unite Community Day Announced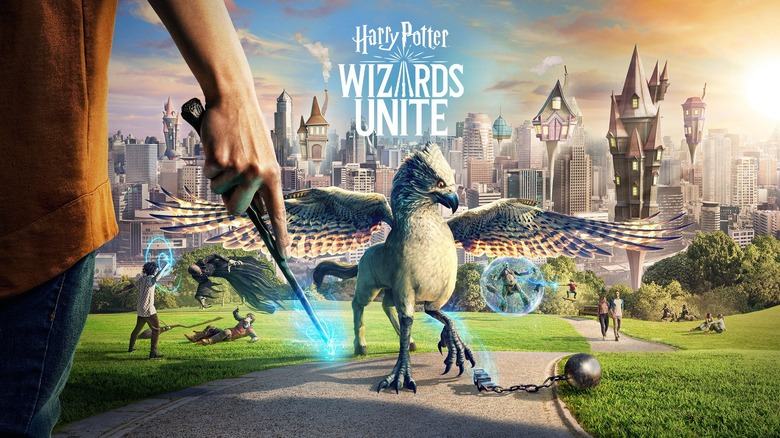 All you stamp-collecting Harry Potter: Wizards Unite players now have another important date to note in your calendars.
July 20 marks the first-ever Community Day for Harry Potter: Wizards Unite, according to the game's official Twitter account. It's presumed that HPWU's Community Day won't stray too far from the formula established by Pokemon Go, where a certain Pokemon appears everywhere for a set period of time. In Wizards Unite, this might take the form of a rare, harder-to-find beast, but it's not yet known at this time what that beast would be, or if Niantic — the developers of Wizards Unite — might go in a different direction entirely with this Community Day.
We're admittedly light on information because the Community Day Twitter announcement had very little to share. Players are being asked to "Stay tuned for more details coming soon," which would be quite reasonable if the event were a few weeks out. We're a mere 10 days away from this one, however, so we're unsure why Niantic chose to make an announcement without having all the specifics lined up.
We'll get you an update when more info becomes available.
Harry Potter: Wizards Unite hasn't quite taken off the way Pokemon Go did, says a report from Axios. As of last week, the game ranked significantly behind Pokemon Go in both the iOS and Android app stores, and even trailed a completely unrelated Harry Potter app from another developer. That doesn't necessarily mean Wizards Unite hasn't achieved success; it still has millions of downloads and enough active players to keep Niantic happy. But it's definitely not a sensation sweeping the world.
Still, it'll be interesting to see how the game evolves over time. Pokemon Go wasn't perfect at launch, but it got better. It's possible Wizards Unite will do the same.
Harry Potter: Wizards Unite is available now for iOS and Android.