Xbox One S Is Just $180 On eBay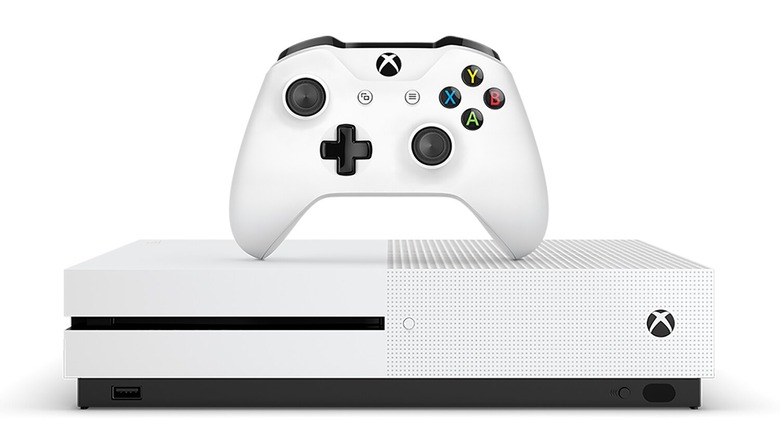 Is the Xbox One S All-Digital Edition — besides being a mouthful to say — still a little too expensive for you? Then you might want to head over to eBay right now.
Kotaku managed to track down a deal on NewEgg's eBay store, where the retailer is selling the 1 TB version of the Xbox One S for just $224.99. That's already a good deal. "But wait," you're probably asking. "Didn't you say it was cheaper than that in the headline?" Read on.
A coupon is currently active on eBay that'll automatically take an additional 20% off of your purchase when you add the Xbox One S to your cart. That'll bring the price down to around $180 instantly, which is by far the lowest price you can pay for a brand new Xbox One S right now. The package, of course, contains all of the amenities you might expect, including a controller.
We had a feeling that Microsoft's target price of $249.99 for the All-Digital Edition might've been a bit high. Retailers have routinely gone under that price point since with the original Xbox One S, offering a cheaper alternative to the All-Digital version that still lets you play game discs and watch Blu-ray movies. The One S certainly isn't the best Xbox One you can buy right now, with the Xbox One X taking the crown easily. But if you just want a cheap system to take advantage of Xbox Game Pass, or if you're looking to add a second Xbox One to your home, you can't really go wrong with a $180 Xbox One S.
Microsoft is eyeing Holiday 2020 for its next-generation console release, codenamed Project Scarlett, and there's talk Microsoft is still considering a streaming box for its upcoming Project xCloud service. So the Xbox family is due to get a lot larger in the very near future. We'll keep you up to speed on any Xbox-related hardware news that comes our way, including deals on the stuff that's already out there.