Halo: MCC Will Test Firefight On PC Later This Month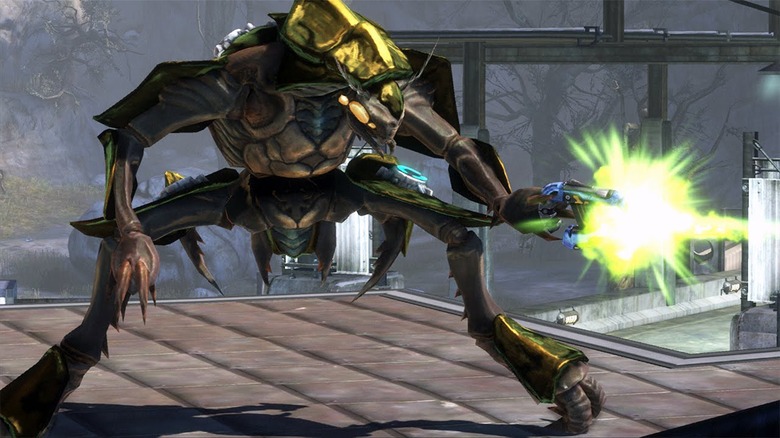 The team at 343 Industries is still hard at work bringing The Master Chief Collection and, more imminently, Halo: Reach, to PC. There's already been one test flight for the game, and now it appears another is scheduled for later this month.
PC Gamer reports that 343 wants to test Halo: Reach's Firefight mode next. Firefight, if you're unfamiliar, is a co-op horde mode where players take on waves of enemies that become more and more difficult over time. It was a fan favorite mode back when it first released, and a number of players will undoubtedly be itching for an invite to the test so they can dive in and experience Firefight with improved visuals and better performance.
There's no word yet on when exactly the next Halo: Reach test flight will launch, but according to PC Gamer, 343 would like it to kick off "in the next two weeks." So if you want a shot at trying it yourself, you'd best sign up for the Halo Insider program. Crossing your fingers probably wouldn't hurt, either.
Halo: Reach is the first game 343 and Microsoft plan to add to Halo: The Master Chief Collection on PC. From there, games will be released in sequential order, which means fans will get Halo after Reach, followed by Halo 2, Halo 3, and Halo 4. Each game will cost $10 each for those who purchase them outright on the Microsoft Store or Steam, but will be available for free to Xbox Game Pass subscribers on PC.
Unfortunately, there are no plans to add Halo 5 to The Master Chief Collection at this time, though if you're dying for a little Halo 5 multiplayer, that game's Forge (which has some multiplayer capability) is available as a separate download on PC.
We'll report back with news on any other tests for MCC, or if Halo: Reach happens to get a release date at some point in the future.