DC Universe Online Gets An Official Switch Release Date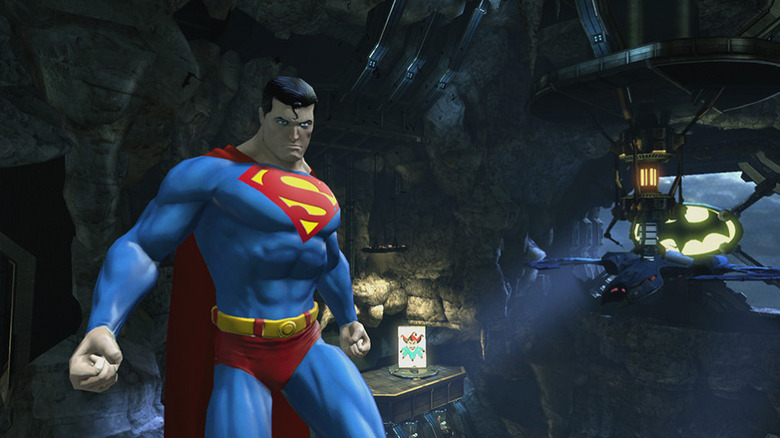 We learned back in May that the Nintendo Switch would be getting a port of DC Universe Online, and that port would arrive sometime in the summer. But summer's so long! Can't we narrow that down a bit, perhaps with a more specific release date fans can look forward to? Sure.
DualShockers is reporting that DC Universe Online is officially coming to Nintendo Switch next month on Aug. 6. Today is the first day of San Diego Comic-Con, so naturally, Daybreak Games waited until now to make the big announcement. But aside from the news that the title itself is on its way, those who've played DCUO on other platforms don't have much in the way of new stuff to be excited about.
DC Universe Online will be a free-to-play game, much as it is everywhere else. All of the same content from the other versions of DC Universe Online will be making the journey over to Switch, which is great if you'd rather experience the game on the go as opposed to on a home console. But if you've invested a significant amount of time into DCUO on a PS4 or Xbox One, that progress won't be following you to Switch. You'll have to start from scratch, which may be a deal breaker for some.
Not only that, but DC Universe Online won't have any kind of cross-play to speak of. Nintendo Switch owners have been pretty spoiled in that department lately, with games like Fortnite and Rocket League breaking the platform barriers down. DC Universe Online, a game that'll fly or die on the amount of people playing it, will only have the Switch player base to lean on. That's a tricky spot to be in for a free-to-play title; especially when there are some other monster F2P titles jockeying for attention.
We certainly hope DC Universe Online finds some success on the platform. There are bound to be some Switch players who don't own other platforms, and they might be more than happy to download this free title and give it a go. Will they stick around? We'll find out when the game arrives next month.