Cyberpunk Dev Wants Players' Voices To Be Heard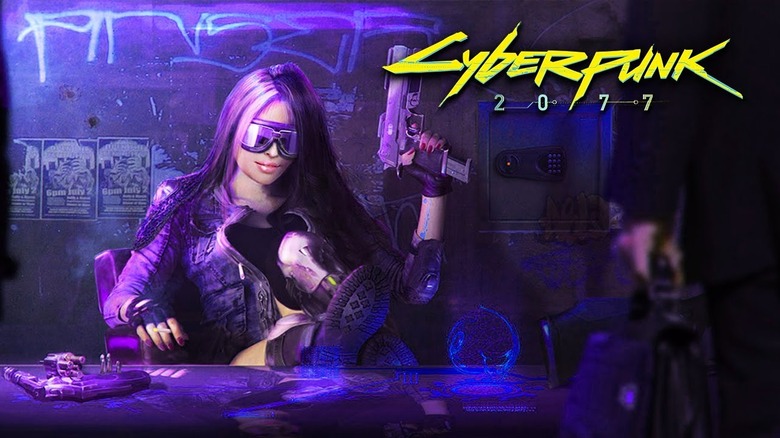 In Cyberpunk 2077, player agency will take center stage. From its rich character customization system to the ability to complete the game without taking a single life, CD Projekt Red has made their dedication to putting players in the driver's seat clear. 
Story director Marcin Blacha expanded on this focus in a recent interview with the Official Xbox Magazine. Player freedom has played a big role during the Cyberpunk 2077 development process and will manifest through gameplay in a variety of ways.
"We try very hard for the players to always have a say in what's going on," Blacha explained. "We do that either through using dialogue to influence the situation or by simply giving players the freedom to move or look around during dialogue or cutscenes. Also, we try to never break immersion – in the 2018 demo, remember how we connected to the woman in the bathtub? Information was presented directly on the cornea. If you don't use fast travel, there are no loading screens, too."
Beyond this focus on immersion, Cyberpunk 2077's comprehensive lineup of mechanics allows you to further customize your experience. Boasting six Core stats, three classes, and 12 perk trees, you can mix and match to create the play style that works best for you. Three playable prologues called lifepaths, weapon upgrade options, and various body modifications increase the level of personalization. 
The game features a range of difficulty settings, adapting it to your preferences and skill level. More experienced shooter fans can take advantage of Cyberpunk 2077's Hardcore mode, which disables the UI. Players more interested in the narrative side can select a lower difficulty level; CD Projekt Red has also included equipment that will make combat easier, such as the aim-assisting smart gun.
Cyberpunk 2077 comes to PlayStation 4, Xbox One, and PC on April 16, 2020.