How Long Does It Take To Beat GTA V?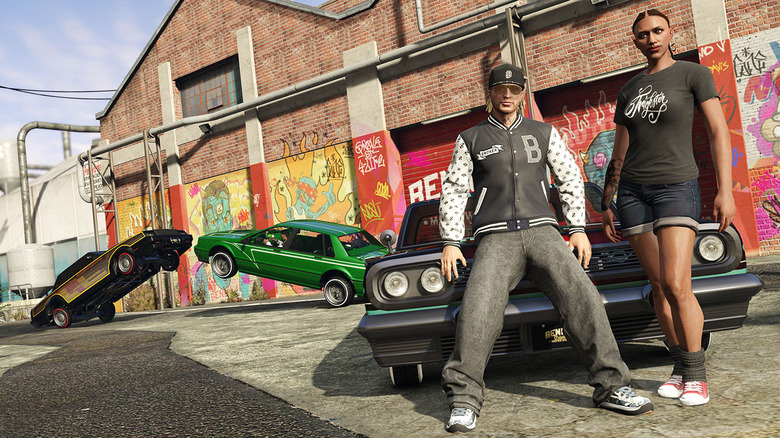 If you still haven't picked up Grand Theft Auto V, you might actually be in the minority at this point. Years after its release, the game is still showing up on best seller lists. But say you are totally new to the title. How long will it take to beat GTA V? From start to finish, how long can you spend playing this game?
It might not surprise you to learn that there are plenty of hours packed into Rockstar's open-world shooter.
According to How Long to Beat, the main story in GTA V will take the average player around between 31 and 32 hours to complete. That number comes from over a thousand players who submitted their playthrough times, so you can count on it hitting pretty close. And bear in mind, that is just straight story. If you are only experiencing the included narrative in the base game of GTA V, you'll spend over 30 hours with the title. That's a lot of value for something you can purchase on sale these days for $15.
But of course, this wouldn't be a Rockstar game if it didn't have oodles of side missions and secrets to hunt down. Go after those, and you can more than double the amount of time you'll be playing GTA V. If you elect to do a couple of extra things while playing through the campaign, you'll likely end up with a total playtime of around 47 hours. And should you decide to go full completitionist, knocking out every side mission and checking off every single box, your time inside GTA V could reach nearly 80 hours in total.
We haven't even gotten into the GTA Online aspect of GTA V, which expands the universe almost endlessly. Rockstar is still adding content to GTA Online, including a recent update that brought the Diamond Casino & Resort to the title. So it's entirely possible you could never stop playing GTA V if you get hooked into the GTA Online side of things, and depending on who you are, that's either a good thing or a bad thing.
So there you have it. GTA V packs in quite a bit of game for those willing to experience it all. That's probably why the title is still selling like hotcakes years later. You can grab GTA V for PC, PlayStation 4, and Xbox one now. And you'll be able to jump into GTA Online at no extra cost, too.