Hyper Light Drifter & Mutant Year Zero: Road To Eden Next Free Epic Games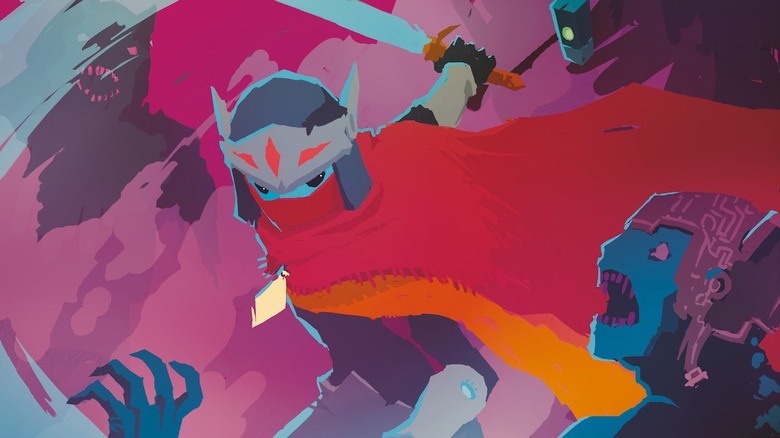 The Epic Games Store has announced another double feature for next week's free lineup of games: Hyper Light Drifter and Mutant Year Zero: Road to Eden. 
Indie developer Heart Machine drew inspiration from classic 16-bit games to create Hyper Light Drifter, their popular action adventure RPG. You play as a Drifter, a collector of forgotten knowledge, as they make their way through a ravaged land in search of a cure for the vicious disease that plagues them. While Hyper Light Drifter draws from the classics, its modern mechanics, hand-animated design, and branching pathways create a unique experience.
"Set on just the wrong side of an apocalyptic event, it brings beauty, style, and mood to the end of the world," said Destructoid's Nic Rowen. "The combat and movement often left me slack-jawed and giddy, a perfect homage to the '90s RPGs that obviously inspired Heart Machine, while still feeling completely fresh and constantly surprising."
Keeping the post-apocalyptic theme going, Mutant Year Zero: Road to Eden transports you to a "post-human world reclaimed by nature," leaving the survivors, the deformed Mutants, scavenging for purpose and supplies. A tactical, turn-based game created by former Hitman and Payday devs, Road to Eden combines story, exploration, stealth, and strategy elements, putting you in charge of a ragtag team of heroes. 
"Mutant Year Zero has a great blend of sardonic humour, grim detail and cartoon excess," explained Alex Wiltshire of PC Gamer. "While it lasts, Mutant Year Zero is a tense, absorbing and atmospheric new member of the XCOM family." Funcom released an expansion, Seed of Evil, at the end of July. The DLC picks up at the end of the main story campaign, adding a new playable character and new mutations to help you combat the latest threat.
Available from August 15 through August 22, Hyper Light Drifter and Mutant Year Zero: Road to Eden replace Gnog, this week's free offering. You have until August 15 to download the 3D puzzle game.