Metro Series Author Confirms Another Game Is In On The Way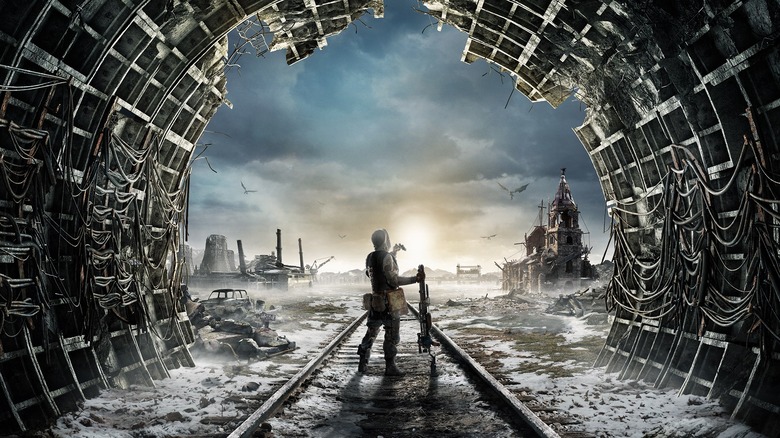 According to book series author Dmitry Glukhovsky, the Metro video game franchise has more to offer.
Glukhovsky, who collaborated with 4A Games on the previous Metro titles, shared on Instagram that the developer had plans for a sequel and that had had already started on the narrative. "The Metro gaming series will be continued," read the caption. "Working on the story."
The author's announcement supports claims made by Twitter user Nathan, who reportedly sat in on THQ Nordic's recent investor presentation. Though not included in the investor report, Nathan says the publisher revealed that 4A Games had entered development on the fourth Metro game.
Metro: Exodus received high marks following its release earlier this year, with critics naming it the best game in the series so far. "This is not a run-and-gun experience; it's a stay-low-and-go-slow crawl through some of the most atmospheric and detail-rich settings I've ever experienced in a story-driven shooter," said IGN's Tristan Ogilvie. "With a storyline that sidesteps the supernatural themes of its predecessors in favour of focussing on a more affecting human experience, and level design that affords you significantly more freedom without giving you too much room to relax, Metro: Exodus feels like the full realization of this series' potential."
The game has also proven a financial success, with THQ Nordic subsidiary Deep Silver reporting a 10% net sales growth in 2019's first quarter. The investor report attributed this increase to "the continued strength of Metro: Exodus." Back in February, Metro: Exodus claimed the number two spot on the UK's monthly sales charts, beating the physical launch sales of series predecessor Last Light by almost 50%.
Two Colonels, the next story DLC for Metro: Exodus, will arrive later this summer as part of the Expansion Pass. Metro: Exodus is available now for PlayStation 4, Xbox One, and Microsoft Windows. The first-person shooter will also launch on Google Stadia.