Devil May Cry 5, Blair Witch, And More Coming To Xbox Game Pass This Month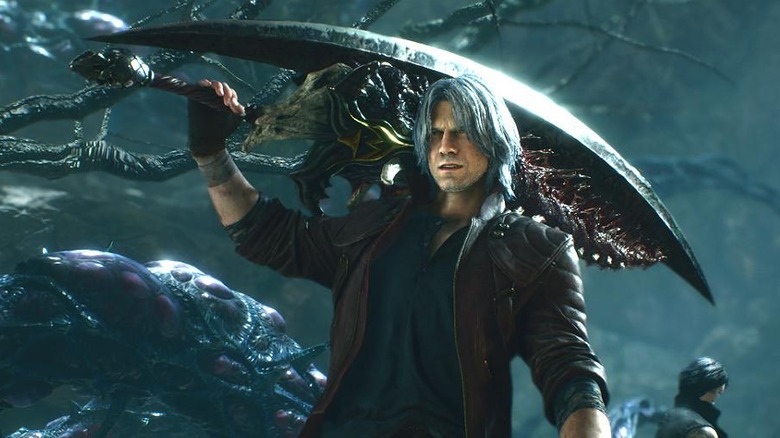 At Gamescom, Microsoft announced seven titles coming to the Xbox Game Pass over the next 10 days. From hack and slash to space exploration, there's a little something for everyone on the way.
Devil May Cry 5, Age of Empires: Definitive Edition, and Stellaris join the roster today, August 19. Set five years after the fourth installment, Devil May Cry 5 continues the popular action-adventure series from Capcom. Dante, Nero, and V, a new protagonist, join forces to take on Demon King 
Urizen in what many fans and critics have dubbed a return to form for the franchise. 
Fans of the classic real-time strategy game Age of Empires will find a lot to love in the Definitive Edition which resurrects the 1997 title with new graphics, remastered music and sound, and an upgraded UI experience. Stellaris, another strategy-based game from Paradox Interactive, allows you to manage your own empire within a massive and ever-changing universe. Originally a PC-only game, Stellaris launched for PlayStation 4 and Xbox One earlier this year.
Ape Out hits Xbox Game Pass on Thursday, August 22. The colorful, jazz-infused smash 'em up from Devolver Digital has received glowing reviews, offering a frantic, adrenaline-soaked good time. Kingdom Come: Deliverance, a story-driven, open-world RPG set in the Holy Roman Empire arrives on the same day, sending you an epic quest to avenge your parents' murder.
Game Pass owners can enjoy Bard's Tale 4: Director's Cut starting August 27. The Director's Cut expands on the original dungeon crawler, adding thousands of fixes based on player feedback. It will also include hours of new content, enemies, weapons, items, class and gender options, and difficulty settings. Blair Witch, a new psychological horror game that draws on the lore established in the 1999 film The Blair Witch Project follows on August 30. 
Looking into September, Microsoft also revealed that roguelike-metroidvania Dead Cells would come to the Game Pass on September 5.