Fortnite Season 10 Week 3 Battle Star Location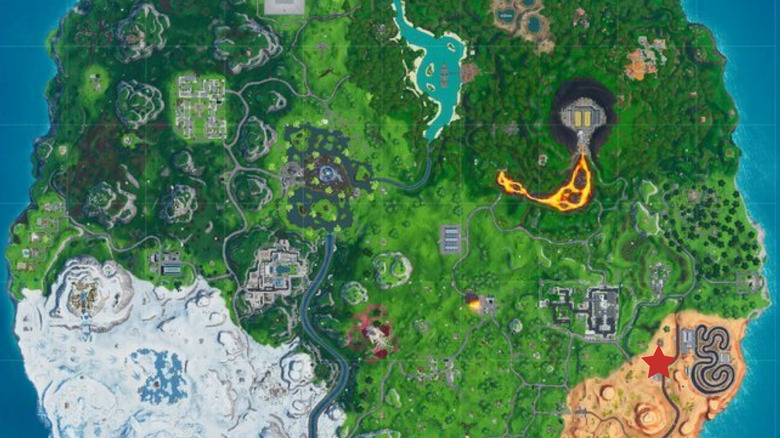 Battle Stars allow Fortnite players to level up their seasonal Battle Passes. For every 10 Battle Stars you collect, your Season 10 Battle Pass will increase by one tier. The game rewards you with Battle Stars each time you level up and for achieving certain objectives. To tier up faster, you can gather additional hidden Battle Stars by completing weekly challenges.
You can now collect Fortnite's Season 10, Week 3 Battle Star for The Leftovers mission. Epic Games previously confirmed a bug that prevented players from claiming the Battle Stars for week 1 and week 2. The developer fixed this issue with the v10.10 Patch on Wednesday, August 14, allowing week 3 to unfold as intended.
To claim your hidden reward, you must first unlock this week's loading screen by completing at least three of the following limited-time challenges:
Deal 250 damage with explosive weapons to opponents
5 Shotgun Eliminations
Eliminate 20 members of the Horde at Retail Row
Outlast 150 Opponents in Duos or Squads mode
Use a Throwable Item in 3 different matches
Visit Paradise Palms and Lucky Landing in the same match
Search 7 chests at Salty Springs or Frosty Flights
The Leftovers screen evokes a gritty, cyberpunk feel, showing Gutbomb and Hothouse surrounded by fiends in Retail Row. Because of the dark color scheme, the hint pointing towards the Battle Star's location is a bit difficult to spot. If you look closely at the bottom left corner of the vehicle at the center of the image, you'll find the logo for the Sofdeez ice cream shop.
Sofdeez is located in the desert area in the southeastern portion of the map near the racetrack to the north of Paradise Palms. Once you enter the shop, you should find the Battle Star to the right on the side counter containing the drink dispenser.