Metro 2033 Movie Announced For 2022 Release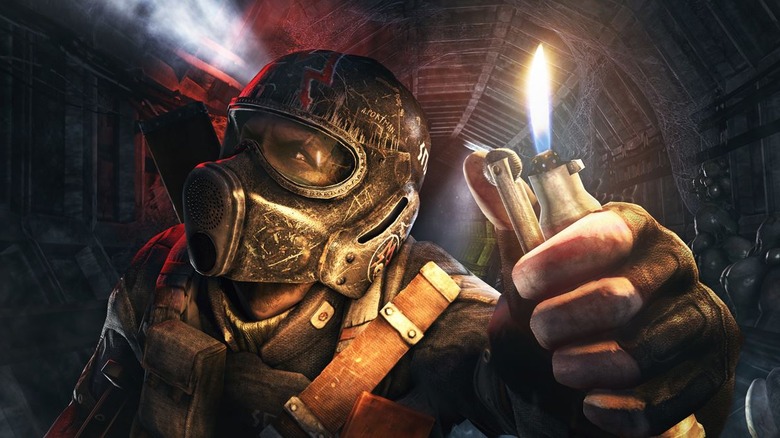 Gazprom Media have announced plans to adapt Metro 2033, the popular sci-fi novel by Dmitry Glukhovsky. The novel also served as the inspiration for 4A Games' 2010 survival horror shooter.
Variety reports that filming will start in 2020 with the Russian premiere slated for January 1, 2022. Glukhovsky will serve as a creative director; however, Gazprom Media has yet to confirm the director or cast.
Advertisement
First published in 2002, Metro 2033 has since sold over 5 million copies with translations available in 40 languages. The novel centers on the survivors of a global nuclear holocaust who took refuge in the underground tunnels of the Moscow Metro system. In the aftermath, these individuals piece together a new civilization in their subterranean world, scavenging for resources, building settlements, and separating into factions. When sentient creatures known as the Dark Ones emerge, Artyom, the book's protagonist, embarks on a quest to discover their origins, uncovering a startling secret.
"Metro 2033 is my first novel. It played a very special role in my life, and, despite getting numerous offers to [adapt it for the screen], I turned them all down," said Glukhovsky. "But now I finally met a team that I can entrust Metro with. Our ambitions turned out to be similar: to create a world-class blockbuster and stun even those who have read the trilogy and know it by heart."
Advertisement
"The book by this Russian author has become known throughout the world, and it is embedded in the cultural code of sci-fi fans and gamers all over the planet," commented producer Valery Fedorovich. "For us and Gazprom Media Holding, this is a dream project, the most ambitious and large-scale film that we have ever launched." According to Fedorovich, the studio plans to pour an "unprecedented sum" into the film's production and promotion within Russia and around the world.
This is not the first time someone has attempted to get a Metro movie up and running. MGM optioned the rights back in 2012 but the project failed to go anywhere and the rights reverted to Glukhovsky. Apparently, the script-writer stripped the novel of its key themes and story elements and changed the setting to Washington D.C., a move that did not resonate with anyone involved. It looks like the new project is starting off on stronger footing.
For those who can't get enough of the Metro series, Glukhovsky has also confirmed that another video game has entered development at 4A Games.