Microsoft.com Is Quietly Having A Killer Xbox One Sale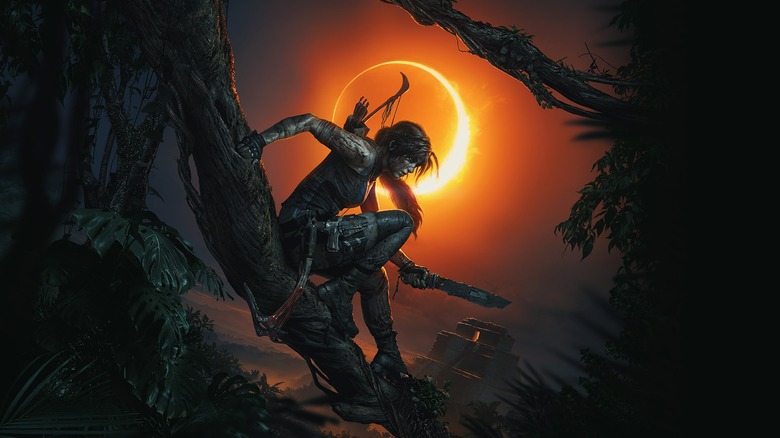 Did you know Microsoft still sells Xbox One discs directly? It does, in a tiny store tucked away in a small corner of Microsoft.com. And that weird little store is offering some crazy discounts on physical Xbox One games. Like, the kind of crazy that really doesn't make any sense at all.
Here's a sampling of what Microsoft has on sale:
Anthem – $10
Final Fantasy 10/10-2 Remaster – $34.99
Final Fantasy 12: The Zodiac Age – $34.99
Kingdom Hearts 3 – $19.99
Shadow of the Tomb Raider – $14.99
Rage 2 - $15
Monster Hunter: World – $15
Final Fantasy 15 – $15
Star Wars Battlefront 2 – $9.99
Soul Calibur 6  – $14.99
Metro: Exodus – $19.99
The Elder Scrolls Online: Elsweyr – $30
To be totally honest, we have no idea how exactly Microsoft determines which titles get discounts and which don't. For instance, it makes no sense at all for Shadow of the Tomb Raider to be priced at $14.99 while Rise of the Tomb Raider is still sitting at $60.
But it could just be the company is overstocked on some games, especially some newer ones. And that actually makes a little bit of sense. As far as we can tell, there is no way to reach this store from the Xbox website. It's even a pain to find it while browsing Microsoft.com. Yet there it sits, selling Xbox One games and taking pre-orders for new titles like Gears 5 and Borderlands 3.
It's truly bizarre.
There's no telling how long these discounts will last, as they don't appear to be part of any special event. Instead, Microsoft is just tossing games onto this small hidden store on its website, randomly discounting them as it sees fit. The deals could be here today and gone tomorrow or they might last a while. So if you find something you like — and you're dead set on having the physical version of that game — you should probably pull the trigger while you're sure you can get it.