How Much Money Do Pro League Of Legends Players Make?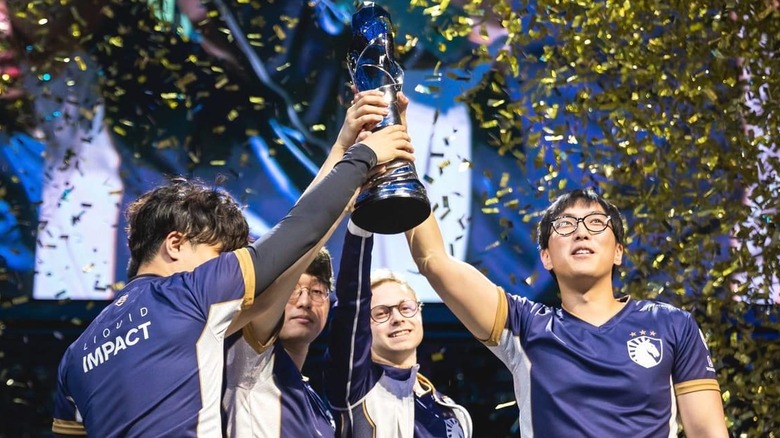 During GamesBeat Summit 2019, Chris Greeley, Riot Games senior manager and commissioner of the League of Legends Championship Series (LCS), shared the average salary for professional players in North America. The amount may come as a surprise.
According to Greeley, the base minimum salary in the LCS is $75,000; however, the average is much higher. "We work a lot to make being a pro LCS player an aspiration for our fans. Part of it is money," said Greeley. "A pro LCS player makes an average of $300,000 in guaranteed base salary, before any bonuses or prize pools."
The average LCS salary has doubled since 2017, increasing from $107,000 to $300,000 over the course of two years. OpTic Gaming's LoL general manager Romain Bigeard revealed a similar figure last year, listing the average salary of LCS players as $327,000 during an interview with LiquidLegends. Based on these figures, many pro League of Legends players make about the same amount as Major League Soccer players.
Such impressive salaries would have been out of the question when the LCS got its start in 2013; however, since LCS adopted the franchise model in 2018, the numbers seem much more feasible. LCS now requires a $10 million buy-in from teams, mirroring the set-up of traditional American sports.
Esports salaries tend to remain secret, making Greeley's statement a surprising and uncommon admission. Though $300,000 may seem like a lot of money, it pales in comparison to League superstar Lee "Faker" Sang-hyeok of SK Telecom T1, who is rumored to make $2.6 million a year. Incentives, tournament winnings, sponsorships, and Twtich streams can push this number above the $4 million mark according to Hong "YellOw" Jin-ho, a former StarCraft zerg player.
With esports growing in popularity, the average salary for League of Legends players will likely continue to rise.