PlayStation Flash Sale Offering Up To 50% Off Games This Weekend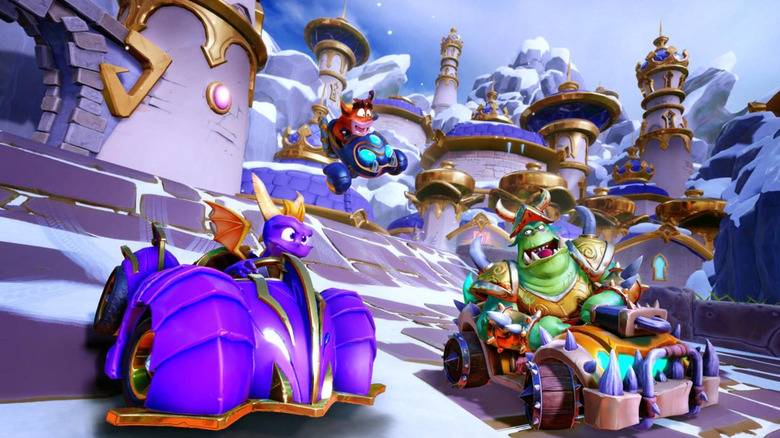 The PlayStation Store continues to compete with Steam and its impressive number of promotional events. The distributor's latest offering comes in the form of a Flash Sale, adding more discounts to the already sizable August Savings they rolled out on August 20.
The Flash Sale, which goes live today, offers up to 50% off select games, including some popular titles you may have been hesitant to invest in at the standard price. Hitman 2, considered one of the best multiplayer games of 2018, stands out on the list. Down from $59.99 to $29.99, the Flash Sale presents an ideal opportunity to check out the new mechanics, equipment, and modes IO Interactive incorporated into the sequel to the 2016 Hitman reboot.
PlayStation is also pushing Crash Team Racing Nitro-Fueled, the remake of Naughty Dog's 1999 kart racing game. You can grab the standard edition for $29.99 or the Nitros Oxide Edition for $44.99. The Nitros Oxide Edition includes several bonuses in addition to the base game, such as exclusive skins, a Hovercraft kart, and the ability to play as Nitros Oxide from the beginning.
The best deal by far comes in the form of The Witcher 3: Wild Hunt – Complete Edition. Normally $49.99, you can purchase the acclaimed RPG from CD Projekt Red for $14.99. Beyond the base game, the Complete Edition comes with the full lineup of DLC like Hearts of Stone and Blood and Wine. If you haven't played The Witcher 3 and its expansions, you're unlikely to find a better deal than this.
Other notable discounts include:
Hitman HD Enhanced Collection – $23.99
Power Rangers: Battle for the Grid – $11.99
Sega Genesis Classics – $17.99
MLB The Show All-Star Edition – $29.99
Persona 5: Dancing in Starlight – $29.99
This Is The Police – $4.99
The Flash Sale runs until September 2 at 8:00 a.m. PST.