Gears 5, Dead Cells And More Coming Soon To Xbox Game Pass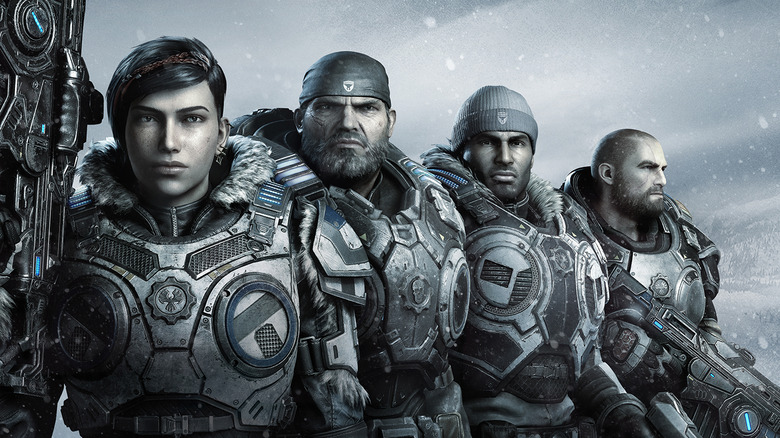 Microsoft announced a slew of new titles for its Xbox Game Pass service today, and — praise be — the company decided to split the PC and Xbox One announcements up into separate posts. This makes it crystal clear which games are coming to which platforms, and we salute this change. Thank you.
Now, what's coming to Xbox Game Pass in early September? Let's find out.
PC
It probably won't surprise anyone to learn that Gears 5 is coming to Xbox Game Pass this month. Microsoft pledged to include every first-party title in the Game Pass library, which means those who subscribe to Game Pass should be able to download and play The Coalition's newest Gears entry on Tuesday, Sept. 10. That is, unless you subscribe to Xbox Game Pass Ultimate, which gives you the service on both PC and Xbox One for $15 a month. Then you'll gain access to Gears 5 this Friday, Sept. 6.
Dead Cells is also joining the Xbox Game Pass library on PC, along with Shadow Warrior 2, Enter the Gungeon, Gonner, and Bad North. And this is just a guess, but we think that Creature in the Well will be launching into Game Pass when it comes out on Sept. 6. Unfortunately, we have to guess because Microsoft somehow deems release dates unimportant and would rather you follow the Xbox Game Pass for PC Twitter account "for confirmation when each title is available to play." But just on PC for some reason! We'll explain in a moment.
Xbox One
On the Xbox One side of things, the Game Pass lineup for early September is largely the same. Console players will also be getting Gears 5, Dead Cells, Creature in the Well, Enter the Gungeon, and Gonner. However, Game Pass subscribers on Xbox One are receiving a title that PC players aren't: Metal Gear Solid HD Edition: 2 & 3.
That's not the only difference. Xbox One players also get release dates for their Game Pass games, because Microsoft apparently thrives on confusion. Why do Xbox One subscribers get release dates but PC subscribers don't? No idea. But here they are:
Dead Cells – Sept. 5
Metal Gear Solid HD Edition: 2 & 3 – Sept. 5
Creature in the Well – Sept. 6
Gears 5 Ultimate Edition – Sept. 6
Enter the Gungeon - Sept. 12
Gonner - Sept. 12
We imagine more Game Pass titles will be announced over the course of the month, as is customary. So be sure to check back in a week or two to see what else is being added. In the meantime, Gears 5 is pulling in some impressive reviews. You should go check those out.