Control DLC Roadmap Reveals New Modes And Story Expansions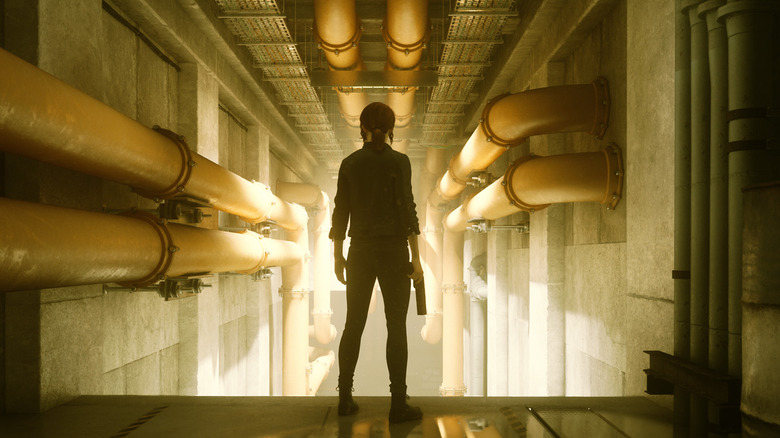 Control just released last month but Remedy Entertainment has already set their sights on the future. Yesterday, the developer released a patch containing several bug fixes and gameplay improvements. Today, they unveiled the content roadmap for Control, providing a sneak peek at what fans have to look forward to in the coming months, including two free modes and two paid expansions.
Photo Mode, which will allow you to take snapshots of Jesse as you explore the Oldest House, arrives sometime in the fall. While some PC players have already jury-rigged a similar feature, Remedy promises to deliver an official version soon. You can expect more information about this mode over the next few weeks.
The second free game mode, Expeditions, launches in December 2019. "This will be a challenging new end-game mode in which Jesse must help Security Chief Arish explore the mysterious Formation and its strange surroundings," wrote the team. "Here you will face the some the greatest challenges that the Oldest House can throw at you." While the details remain light, Remedy warns that you'll need the best gear and abilities to survive this set of endgame trials.
2020 will bring two paid, full expansions: The Foundation and AWE. Both will include new missions, enemies, mechanics, and locations.
The Foundation focuses on the history of the Oldest House. Acting at the request of the enigmatic Board, Jesse explores what lies beneath the Bureau in an effort to restore order. "Expect things to get weird," teases the blog post.
AWE, as the name suggests, centers on Altered World Events. The expansion will take Jesse to the Investigations Sector, the part of the Oldest House used by the Bureau to study these strange phenomena. A close look at the expansion's artwork reveals Alan Wake on the upper-half of the lettering, suggesting that the DLC may feature an Alan Wake crossover. Given that Easter eggs and references found in the base game hint that Control and Alan Wake share the same universe, a crossover seems right on the mark. Perhaps the DLC will even setup the greatly sought-after Alan Wake 2.