Dragon Quest 1, 2, And 3 Come To Switch On Sept. 27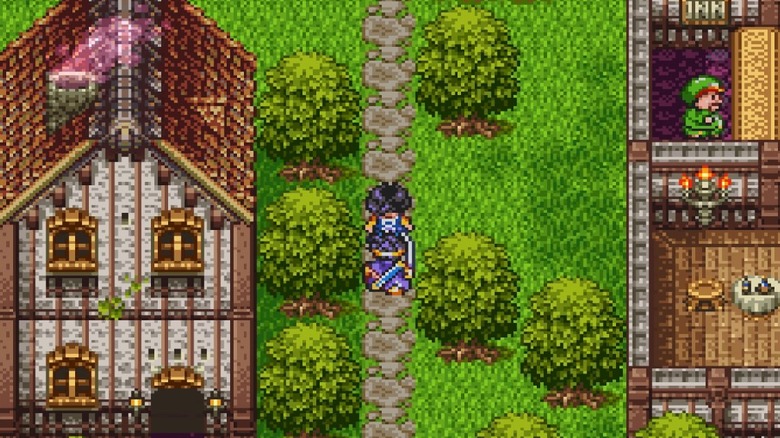 The NES library included with Nintendo Switch Online has a few glaring omissions; namely, there are zero Dragon Quest games available through the service. Don't worry, though; Square Enix will definitely let you pay for them separately.
According to the official Dragon Quest Twitter account, you'll soon be able to pick up Dragon Quest, Dragon Quest 2: Luminaries of the Legendary Line, and Dragon Quest 3: The Seeds of Salvation for your Nintendo Switch. The games will be sold separately (we'll get to that in a second), and all are being released on Sept. 27, 2019.
Find out where it all began – the first three #DragonQuest games are coming to North America, and for the first time on console in Europe, on #NintendoSwitch!

You can start with any of the three games, so get ready for classic adventures from September 27th. pic.twitter.com/iPklL1k0uv

— DRAGON QUEST (@DragonQuest) September 16, 2019
And yes, if you're someone who pays attention to release dates, you might have noticed the Nintendo Switch is getting another Dragon Quest title that same day: Dragon Quest 11 S: Echoes of an Elusive Age.
We poked around in the Nintendo eShop and managed to track down game pages for all three original Dragon Quest titles, including what they'll all be priced at. So in terms of what you can expect to pay, Dragon Quest is $4.99, Dragon Quest 2 is $6.49, and Dragon Quest 3 is $12.49.
There is no discounted bundle, so all three together will run you $23.97. And it's worth noting that all three original Dragon Quest games were released on the NES in consecutive years: 1986, 1987, and 1988. That makes them all well over 30 years old at this point. So what is up with the pricing here? And what makes Dragon Quest 3 cost more than twice as much as the first Dragon Quest?
If anything, we're getting a sense of why Square Enix left the Dragon Quest series out of Nintendo Switch Online. There's far more money to be made by selling these games in the eShop.
Dragon Quest 1, 2, and 3 all come to the Switch digitally on Sept. 27. We'll be sure to fill you in if Square Enix drops any other classic RPGs into Nintendo's store.