Apex Legends: Season 3 - Meltdown And Crypto Launch On October 1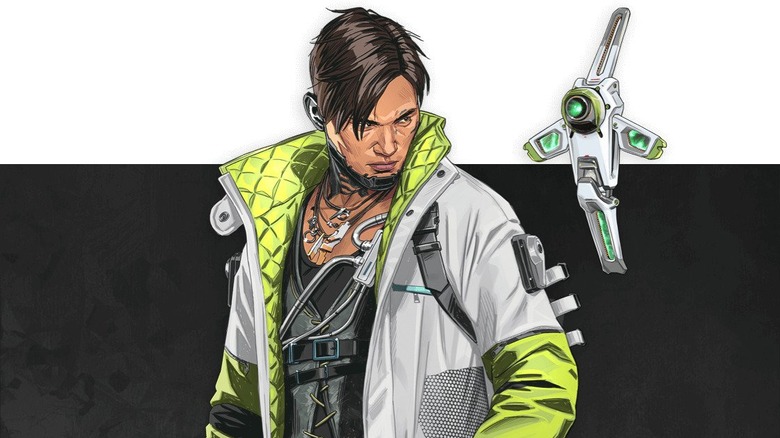 With the second season of Apex Legends drawing to a close, Respawn has at last shared details about Season 3, including the official reveal of Crypto, the next Legend to enter the fray.
A new "Stories from the Outlands" animated trailer establishes Crypto's backstory, painting him as a run-of-the-mill hacker who stumbled on something he shouldn't have: a program designed to rig the outcome of matches in the Apex Legends tournament. Though Crypto resists the temptation to use the program, the organization who created it comes after Crypto, abducting his companion, Mila Alexander. 
Based on the headlines that briefly flash across his computer screen, it looks like the organization may have framed Crypto for Mila's murder, forcing him to go on the run from the Syndicate. Leaving the tatters of his old life behind, he assumes a new identity. Though not explicitly stated, the trailer implies that Crypto has entered the tournament in a bid for revenge. As the program he discovered rigs Apex matches, it's a natural starting point in the search for the people who took everything from him.
The video does not reveal details about Crypto's skillset; however, he does use a network of drones to escape his pursuers. This supports previous leaks about the Legend. Technically, Crypto has already appeared in Apex Legends with players spotting him hacking into servers around the map before fleeing. All of this acts as a build up to the start of Season 3 when Crypto will officially join the roster of playable characters.
Beyond the new Legend, Respawn teased some of the content players have to look forward to next season. You'll be able to get your hands on the Charge Rifle, a new gun the developer describes as an "obliterating directed-energy weapon." Season 3 also ushers in Ranked Series 2, including scoring improvements and a soft reset on ranked positions. You can check out the full breakdown here.
Apex Legends Season 3 – Meltdown starts October 1, 2019.