Is Apple Arcade Available On Apple TV?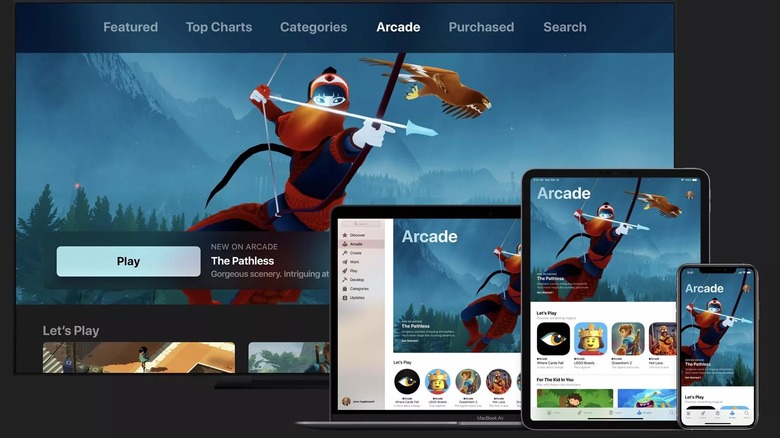 Apple Arcade has officially arrived, but there's a little bit of confusion around when certain Apple devices will get access to the new gaming service. It's left many to ask: is Apple Arcade available on Apple TV? We have the answer for you here, along with some other things you should know about Apple Arcade.
Right now, Apple Arcade is not available on Apple TV. This isn't because Apple doesn't plan on bringing Arcade to Apple TV or other products. It's because Arcade support is found within operating system updates that other Apple devices haven't received yet.
But don't worry, because you don't have long to wait. Apple TV owners will be able to start using Apple Arcade on Monday, Sept. 30.
On that date, the Apple TV will receive a new version of its tvOS operating system that contains the Apple Arcade feature. Once Apple TV users have downloaded and installed that update, they'll be able to access Apple Arcade and its enormous library of games just as easily as they do on an iPhone or iPod touch.
In terms of how the Apple Arcade experience will feel on Apple TV versus other Apple devices, you shouldn't expect many differences. The games will work the same. Your progress will still be saved whether you're playing on an Apple TV or an iPhone. And aside from the $5 monthly fee, you won't have to pay anything extra to access Arcade on your Apple TV.
The one benefit you might find in using Arcade on your Apple TV, though, is how much closer it'll be to the traditional console gaming experience. You'll be able to kick back on your couch, play games on your TV (using a PS4 or Xbox One controller, if you so choose), and not have to worry about your phone dying. But if you want to take your games with you on your iPhone, iPod touch, iPad, or MacBook, you'll be able to do that, too.
Apple Arcade is out right now and costs $4.99 per month with a free one-month trial for new subscribers. If you're already in the Apple ecosystem, why not check it out?