How To Use A Controller To Play Apple Arcade Games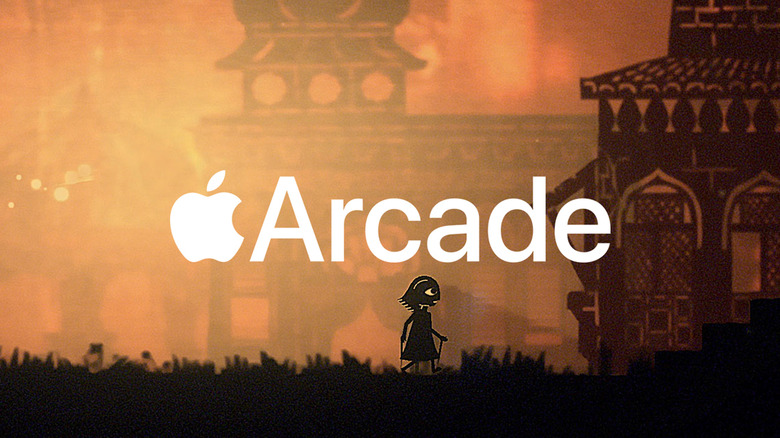 Apple Arcade — to the surprise of many — is garnering strong reviews. Who thought Apple could get gaming right after years of failure? It helps that every game in Apple Arcade is totally unlocked, with no shady free-to-play mechanics or DLC add-ons in sight. And it also helps that Apple now supports two of the most popular gamepads: the Xbox One controller and the PS4's DualShock 4.
Here's how to use a controller to play Apple Arcade games. Trust us: you'd rather use a controller than fuss with the touch screen.
PlayStation 4 DualShock 4:
To start, you'll want to ensure you have Bluetooth enabled for your iOS device. Open the Settings app, tap Bluetooth, and then flip the little switch next to the Bluetooth option to make it green.
After that, you'll need to pair your DualShock 4. While keeping your iOS device on that same screen, grab your DualShock 4, hold down both the circular PlayStation button and the Share button, and release them when the lightbar at the top of your DualShock 4 starts blinking white.
From there, you can tap on the DUALSHOCK 4 Wireless Controller option on your iOS device to pari the DualShock 4. And just like that, you have a PS4 gamepad all ready to go for Apple Arcade.
Xbox One Controller:
Believe it or not, this is just as straightforward as pairing the DualShock 4.
First, open the Settings app on your iOS device, tap the Bluetooth option, and make sure Bluetooth is turned on. Stay on that screen.
Next, grab your Xbox One controller and hold down the tiny pairing button next to the micro USB slot on top of the controller. Do this until the round Xbox button starts to blink rapidly.
Finally, tap the Xbox Wireless Controller option on your iOS device's Bluetooth menu (the screen you should still have open). That's all there is to it.
–
Once either gamepad is paired, you should have no problem at all using it with Apple Arcade. Have fun!