How Does Apple Arcade's Family Sharing Work?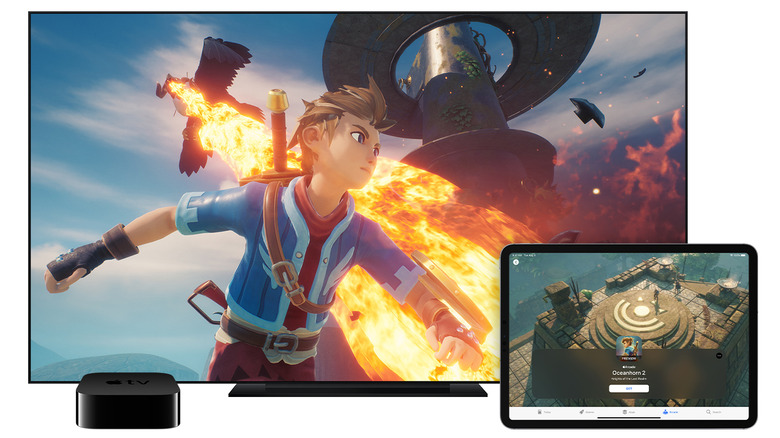 The advent of digital gaming has largely meant a loss of ownership. No reselling! No trading! You're stuck with what you've got in most cases, but strangely enough, that's not the case with the game subscription service known as Apple Arcade. Arcade works with Apple's Family Sharing feature, and in case you have no idea what that means: it's good.
How does Apple Arcade's family sharing work? And how can you enable it? We've got the details for you below.
First, we'll answer a very basic question for you: what is Family Sharing? Basically, it's a feature for Apple devices that ensures a family (of up to six people) has access to all of the same music, movies, books, and games. If the head of the family, for instance, purchases a movie, someone else in the family group can watch it. It's economical. It's practical. It makes total sense for purchased media.
What's wild, however, is that Family Sharing also works with Apple Arcade. For the same $4.99 a month you'd pay for yourself, you can also let five other people in your family use Arcade, too. That's less than a dollar per month between all of you for access to a library of 100 exclusive games. It's bonkers that this works, but it does.
And turning it on is pretty easy. All you have to do is open up the Settings app on your iPhone or iPad, tap on your Apple ID ( your email address) at the top, and then tap Family Sharing. From there, you select the option to add new members and add people via their Apple ID. Those being added will need to accept those invitations on their own respective Apple devices, but other than that, it's a piece of cake.
Including Family Sharing support for Apple Arcade seems intentional; that is, it doesn't appear that you're pulling a fast one on Apple here. So go ahead and add the rest of your family to the subscription. Perhaps you can all find some games to play together in the Apple Arcade catalog.