Destroy All Humans! Remake - What We Know So Far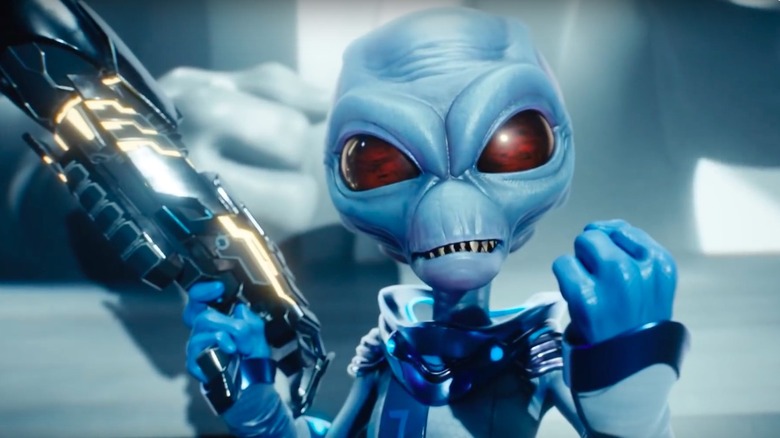 With the game announcements made before and during E3 2019, one thing has become abundantly clear: THQ Nordic is giving us all the games we never knew we needed in our lives. In addition to remaking SpongeBob SquarePants: Battle for Bikini Bottom, Nordic also announced a remake of the 2005 cult classic game Destroy All Humans!
Advertisement
Destroy All Humans! is an open-world adventure game lets players act as an alien invader in Cold War-era America during the 1950s, and enables you to pose as a human to infiltrate the government or just flat out use your UFO to demolish entire buildings. As long as you're leaving a trail of death and destruction in your wake, the way you choose to do it is up to you. THQ Nordic is likely hoping this quirky game  — originally released in 2005 — will be able to gain a new generation of fans through the remake. And the Steam Store description states that the remake will be "faithfully rebuilt from scratch in new galactic glory," so it could also please those who loved the original.
From what we've seen so far, the updated graphics and mechanics are only making the already great game better, and the entire thing looks like a video game version of Tim Burton's Mars Attacks, which we couldn't be happier about. So here's everything you need to know regarding the release date, trailer, platforms, and story of Destroy All Humans!
Advertisement
When will Destroy All Humans! be released?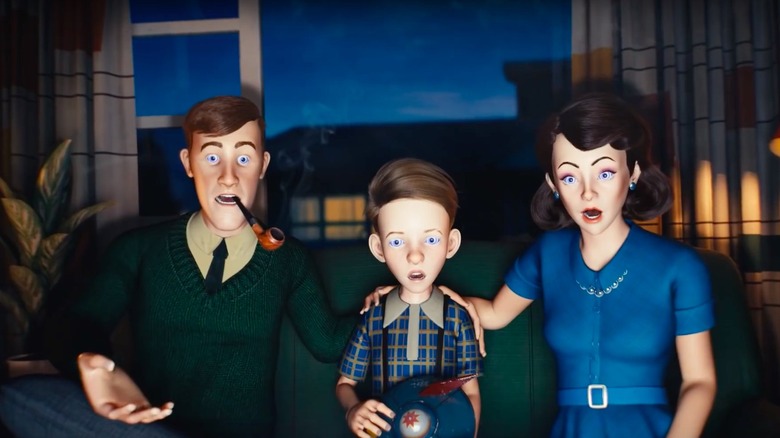 We only have a short wait ahead of us before Destroy All Humans! is released, as the game is currently set to release in 2020, though no specific month has been nailed down. The Steam Store confirms this tentative date, and as the actual release approaches, we're hoping for more information about when we can actually get our hands on a copy.
Advertisement
What platforms will Destroy All Humans! be available on?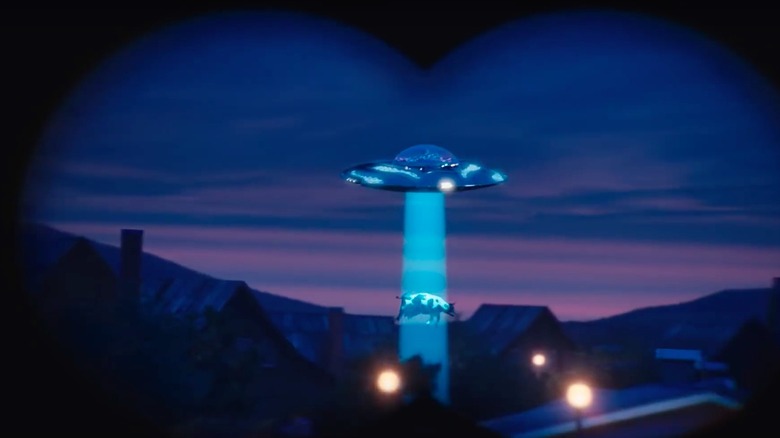 With a fan-favorite game being remade, you'd hope for as much exposure as possible through all gaming platforms, but as of right now, there hasn't been any confirmation that Destroy All Humans! will be available on the Nintendo Switch. Whether this is because the developers don't intend to release it for the Switch or because they're still working out the kinks to get it ready for that platform by it's release date is still uncertain. But there are still several platforms that have been confirmed.
Advertisement
Upon its release, Destroy All Humans! will be available on Xbox One, PlayStation 4, and PC. In fact, you can already add it to your Steam wishlist in the Steam Store. And while Switch users may feel a bit left out, there's always hope for a Switch release later down the road.
What is the Destroy All Humans! story about?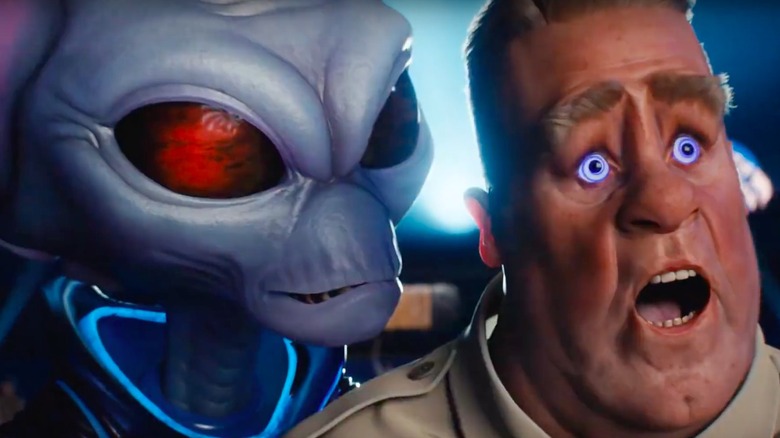 The philosophy of "if it ain't broke, don't fix it" seems to be in full swing with the Destroy All Humans! remake. With the official description stating that it will be a "faithful remake", it's likely that the story will be the same one fans enjoyed from the original 2005 game. The updated graphics and game mechanics will make it an easier and more enjoyable game that doesn't have the downfalls of older and more clunky technology. And there have also been rumors that the original dialogue is going to be recycled for the remake. If this remake does stay true to the original game, then we can expect a lot of free-range chaos. 
Advertisement
The original story of the 2005 Destroy All Humans! focused on an alien named Cryptosporidium 137 who was sent to earth to find his clone predecessor. Fighting against a shadowy government organization called Majestic, Crypto has to use any means necessary to defeat his enemy and harvest human brain stems to gather his alien DNA from them. This mix of human and alien DNA is supposed to help him rebuild his civilization (spoiler alert: in the end of the original game, Crypto manages to defeat the government and stays on earth, posing as the President of the United States).
As much as a fresh new story would be nice, seeing this finale today would be incredibly satisfying. Developers have also stated that Lost Mission 42 will be included in this new remake. This lost mission was a portion of the original game that was ultimately cut and, therefore, has yet to be experienced by players.
Advertisement
Is there a Destroy All Humans! trailer?
For those wondering if this remake has a trailer yet, the answer is "does it ever!" THQ Nordic released a trailer for the announcement of Destroy All Humans! back before E3 2019, and even though it didn't feature any actual gameplay, commenters were already calling it the best game trailer ever. Featuring the song "Ich Will" by Rammstein, sung by the game's anti-hero Crypto, we see the alien doing exactly what the title suggests: destroying all humans. But not before he has the chance to brainwash them into partying at an impromptu concert. After the dancing and revelry has worn off, Crypto proceeds to zap everyone present until only their skeletons remain. 
Advertisement
While this may seem a bit dark, the entire thing is actually hilarious. The game itself is supposed to be something of a parody on the classic Cold War alien films that were popular during the 1950s and 1960s, and you definitely get that feel from the game trailer. This, combined with the translated lyrics from Rammstein's "Ich Will" (which basically says that "they want everything you have"), make for a trailer that perfectly defines what the game will be about. But despite the cartoon-y aesthetic, Destroy All Humans! is set to be rated M, so you may want to take the tone of the trailer with a grain of salt when thinking of buying it for your child.
The game appears ready to live up to its tagline, "One giant step on mankind." We'll see if it does when Destroy All Humans! arrives in 2020.
Advertisement