How Long Does It Take To Beat Ghost Recon: Breakpoint?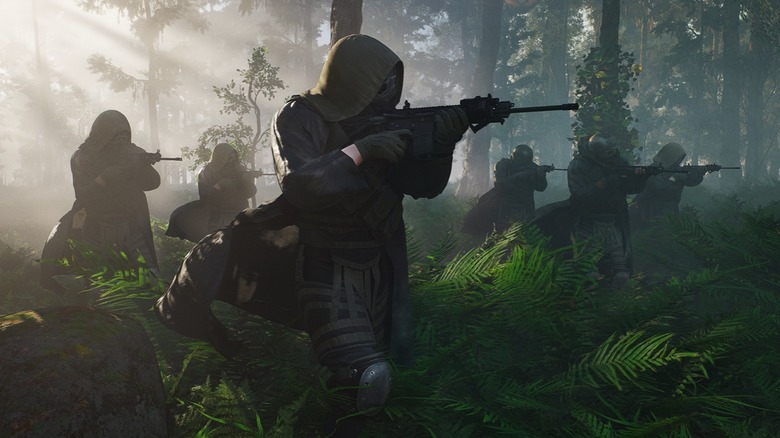 Tom Clancy's Ghost Recon: Breakpoint is available now, and the reviews... well, the nicest thing we can say about them right now is that they exist. This open-world tactical shooter game puts players in the role of Lieutenant Colonel Anthony "Nomad" Perryman traversing the world of Aurora. And just like the games in the franchise before Breakpoint, there are a few different ways to play through the game. 
How long does it take to beat Ghost Recon: Breakpoint? And how long is the main story versus the whole shebang?
With a world as immersive as that found in Breakpoint, you can easily spend endless hours discovering everything and playing at a leisurely pace. But according to How Long to Beat, playing just the main game by itself will take about 18 hours. This is the average for gamers playing the main story at median pace. You can rush through the main story in about 13 hours, but most fans of the franchise will want to take their time exploring and really taking everything in. In order to beat the main story and all of the extras, it's been taking players about 55 hours, which is a fair amount of gameplay to try to get through. These times, of course, are the average for players and may vary if you enjoy exploring and getting every achievement you can. But it is reassuring to know that there are 55 hours of gameplay for most people. You'll definitely be getting your money's worth with Breakpoint. 
Ubisoft has announced that they also plan to do several post-launch updates to the game, which could possibly include additional gameplay. Breakpoint also has a much stronger emphasis on the survival aspect of the game than the previous title Wildlands did, and gives enemies a bit more intelligence, which could make them a bit more difficult to handle than previous incarnations. All of these things combined means that stealth players will have a longer gameplay time than your average "spray and pray" gamers. 
With loads of new features that were created specifically to cater to player feedback from Wildlands, there's sure to be no shortage of interesting developments and exciting gameplay to be had. You can pick up your copy of Ghost Recon: Breakpoint on PlayStation 4, Xbox One, and PC now.