Xbox Game Pass Adds Two Games Each For PC And Console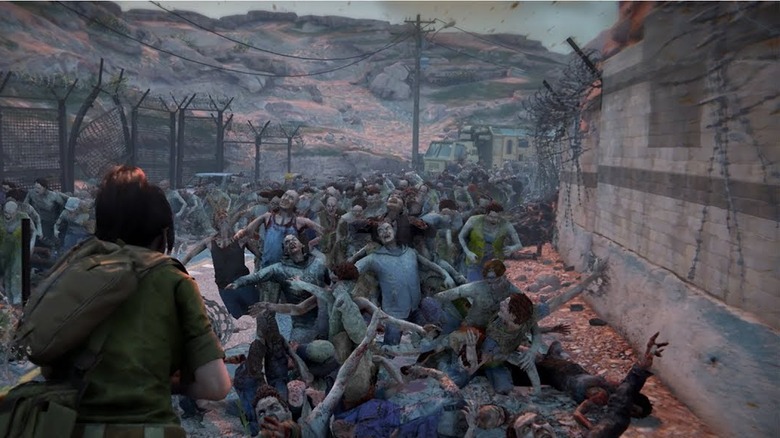 Looking to quickly pass the time between now and the weekend? If you're an Xbox Game Pass subscriber on PC, console, or both, you now have a few more games ready and waiting to be downloaded and played.
On the PC side of things, Xbox Game Pass subscribers now have access to both Stellaris and F1 2018. Stellaris is a strategy game that lets you live out your space adventure fantasies, and comes from Paradox Interactive, who you may know from games like Crusader Kings and the upcoming Imperator: Rome. And then there's F1 2018, which may not require as much of an explanation. Are you familiar with F1 racing? Do you want that, but in video game form? F1 2018 is the way to go.
In case you needed a reason to play games today, here are four pic.twitter.com/ItKhucsXSN

— Xbox Game Pass (@XboxGamePass) October 10, 2019
Over on console, Xbox One owners are getting some treats themselves. Zombie shooting game World War Z is making its way into the Game Pass library, along with Yooka-Laylee. World War Z comes from Saber Interactive, which is actually the studio responsible for the Ghostbusters remaster that recently came out. And Yooka-Laylee hits Game Pass hot on the heels of its follow-up, Yooka-Laylee and the Impossible Lair, releasing to mostly positive reviews.
These titles should be live and downloadable via Xbox Game Pass now, though you may have to give them time to propagate to your region. And as for how you get Game Pass? It's simple. You can sign up either on PC or your Xbox One, and choose one of three options: Game Pass for PC, Game Pass for Console, or Game Pass Ultimate, which includes access to both.
We're pretty early in the month, and we wouldn't be at all shocked to see Microsoft add more titles to Game Pass in the next few weeks. Should we learn about additions coming to Game Pass, we'll be sure to fill you in.