Oddworld: Soulstorm - What We Know So Far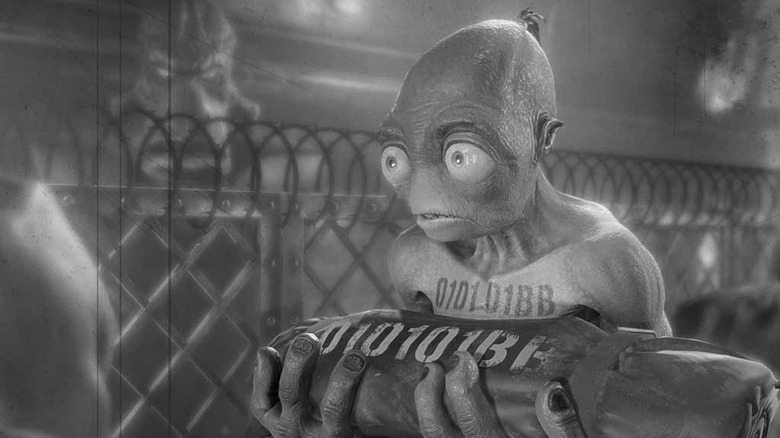 What is time, even? The Oddworld series is now over two decades old, and depending on your age, you might have even been around for Abe's first adventure on the original PlayStation: 1997's Oddworld: Abe's Odyssey. After a few releases following Abe's Odyssey — and a bit of a hiatus until now — Abe's adventure is continuing in Oddworld: Soulstorm, which is essentially a retelling of 1998's Oddworld: Abe's Exoddus.
Advertisement
Unfortunately, we don't know much about this next entry in the Oddworld franchise.
What we do know — in the way of when the game could possibly be coming out, and if there is a trailer — we've gathered below. As more information becomes available, we'll be sure to let you know. For now, here's what we've got.
What is the release date for Oddworld: Soulstorm?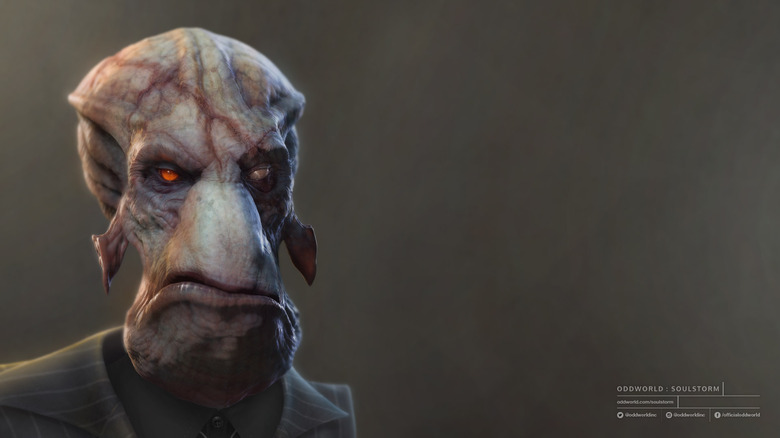 So far, all we can say for sure about Oddworld: Soulstorm's release is that the team behind the game is targeting a 2020 release. That could be subject to change, of course, as games are routinely delayed due to unforeseen circumstances. If all goes well, however, you'll likely be playing the next Oddworld game sometime next year.
Advertisement
Is there a trailer for Oddworld: Soulstorm?
As it happens, there is a trailer for Oddworld: Soulstorm, and it does quite a bit to illustrate exactly what the game — and the wider Oddworld series at large — is all about. You can expect more trials and tribulations for Abe, an escaped industrial slave who, on his journey, is also helping rescue others. And you can expect this Oddworld title to be the best looking of the bunch. We're not living in 1997 anymore, and nowhere is that more obvious than in the trailer for Soulstorm.
Advertisement
What will the gameplay be like in Oddworld: Soulstorm?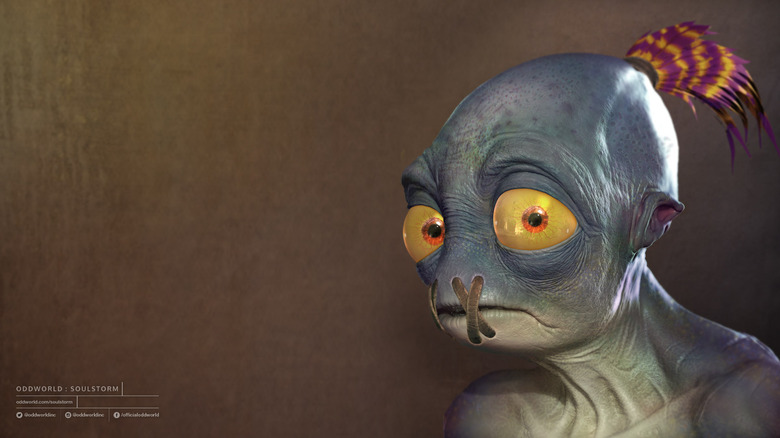 We don't have a lot of details about the gameplay in Oddworld: Soulstorm at this time, other than the remarks we've been able to glean directly from those working on the game. In an interview at EGX 2016, Soulstorm's game designer Matt Glanville said that Soulstorm would contain some areas and game mechanics from Oddworld: Abe's Exoddus; not only that, but Soulstorm will effectively be the sequel to Oddworld: New 'n' Tasty that Exoddus failed to be.
Advertisement
How that translates into gameplay, we'll have to wait and see. Very interesting, though!
Which platforms will Oddworld: Soulstorm come to?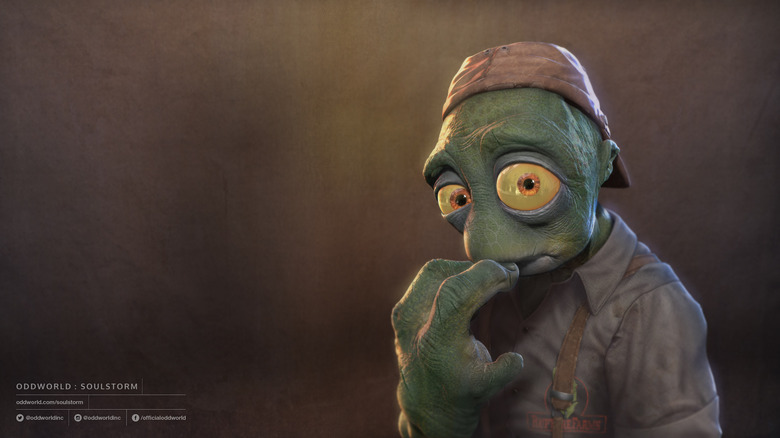 We've not been able to nail down definitive platforms for Oddworld: Soulstorm at this point in time, but the platforms we'd consider a safe bet are PC, PlayStation 4, and Xbox One. Should we hear more about where you'll be able to play Soulstorm in the future, we'll let you know.
Advertisement