BlizzCon 2019 Mystery Panels Hint At Up To 6 New Game Announcements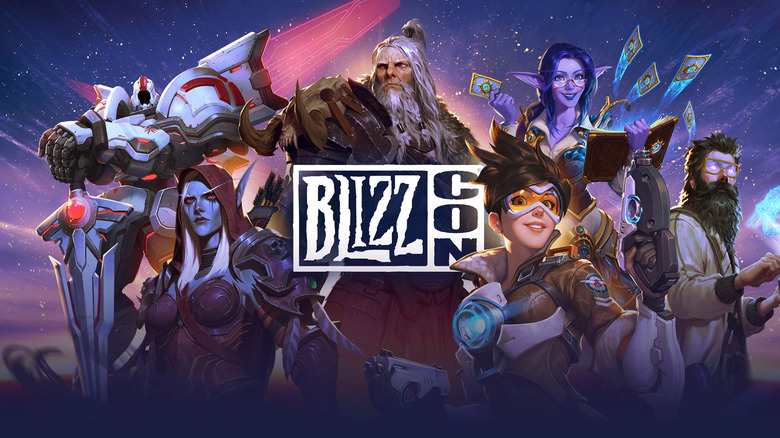 With BlizzCon 2019 just over a week away, the gaming industry is abuzz with purported leaks and rumors about what Blizzard Entertainment will unveil at their annual convention. A look at the official schedule adds more fuel to the fire, with six mystery panels hinting that the developer might have more in store than anyone expected. Marked as "Coming Soon," the run-times and locations for these enigmatic sessions suggest that Blizzard has something major planned. Each is scheduled to last for 45 minutes at the Mythic Stage, the convention's most prominent location. 
Advertisement
While the first four panels take place independently throughout November 1, the placements of the other two panels on November 2 hint at their possible themes. Blizzard has nestled one between a World of Warcraft Update and an Overwatch Update; the other follows a World of Warcraft: Q&A before handing the stage over to World of Warcraft: Developer's Tales. Should the mystery panels maintain the day's theme, it seems likely that they will center on the World of Warcraft or Overwatch franchises.
The internet is rife with speculation about what bombshells Blizzard could drop during these sessions. Likely contenders include a World of Warcraft expansion, Diablo 4, and Diablo 2 Remastered. Other possibilities include an Overwatch sequel, and updates about Warcraft 3: Reforged and Diablo Immortal. The developer also likely has some surprised up their sleeve.
Advertisement
In the wake of BlizzCon 2018's underwhelming lineup and the weeks of criticism spawned by the company's treatment of Hearthstone Grandmaster Ng Wai "Blitzchung" Chung, Blizzard Entertainment needs to hit this year's event out of the park. The developer seems to be taking this seriously, building hype for the possible announcements despite at least one protest planned to take place at the convention. With many people still calling for an all-out Blizzard boycott, it will be interesting to see what affect the continued vitriol has on the event.
BlizzCon 2019 runs from November 1 through November 2.