Red Dead Online Gets Dark With New Mode, Cosmetics, And Bonuses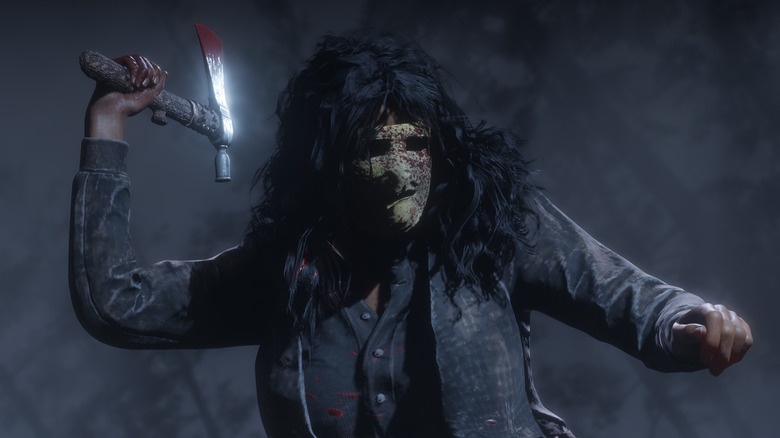 Red Dead Online has embraced the Halloween spirit this week, ushering in a new limited-time mode and Legendary Bounty. New clothing items have joined the The Wheeler, Rawson & Co. Catalogue and Rockstar is offering a variety of bonuses and benefits.
In Fear of the Dark, the latest limited-time Showdown Mode, Hunters take on the supernaturally augmented Night Stalkers. The Night Stalkers' powers are tied to the skull masks strewn across their property. Collecting these masks weakens their abilities while buffing the Hunters' weapons. The Hunters win by collecting all the masks and killing the remaining Night Stalkers. The Night Stalkers win by taking out the Hunters or surviving until the timer runs out. Fear of the Dark is available now through November 12 and pays out 3X Gold and 2X RDO$ until November 3.
Toby Winfield serves as this week's Legendary Bounty. The corrupt politician stole from the public coffers for years before being exposed and driven into hiding. Wanted on charges of larceny and embezzlement, Winfield was last spotted near Thieves' Landing.
The Wheeler, Rawson & Co. Catalogue has added a few new clothing items, including the Tobacco Hat, the woven straw Thacker Hat, the Southwestern-patterned Torranca Coat, Manstilla Poncho, Creswell Skirt, Sierra Boots and Pickett Boots. Collectors can also score a healthy stipend by bringing Madan Nazar the Witch Hunt Collection, consisting of the Cardinal Flower, Vulture Egg and Splintered Arrowhead.
Rockstar is currently offering 30% off all Cleavers, Machetes, Tomahawks and Throwing Knives. The publisher is also rewarding Specialists with more masks this week. Licensed Bounty Hunters will receive an exclusive variant of the Creature Mask, Traders will receive an exclusive Swine Mask, and Collectors will receive an exclusive Masquerade Mask. Any player who hits Tier 10 or Tier 20 on the Outlaw Pass will score exclusive versions of the Freak and Horror Mask, respectively. Finally, those who win a round of Fear of the Dark mode will also receive an exclusive tint of the Freak Mask.
Red Dead Redemption 2 is available for PlayStation 4 and Xbox One. The game comes to PC on November 5.